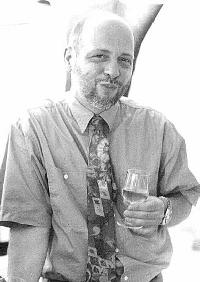 Working languages:
English to Bulgarian
Bulgarian to English
English (monolingual)
Peter Skipp
Your bilingual wordsmith



Sofia, Sofiya-Grad, Bulgaria

Local time:

16:26 EET (GMT+2)




Feedback from
clients and colleagues
on Willingness to Work Again

1

positive review
Freelance translator and/or interpreter,

Verified site user
This person has a SecurePRO™ card. Because this person is not a ProZ.com Plus subscriber, to view his or her SecurePRO™ card you must be a ProZ.com Business member or Plus subscriber.

This person is not affiliated with any business or Blue Board record at ProZ.com.
Translation, Interpreting, Editing/proofreading, Website localization, Software localization, Voiceover (dubbing), Subtitling, MT post-editing, Transcription, Training, Desktop publishing, Sales
Specializes in:

Advertising / Public Relations

Aerospace / Aviation / Space

Construction / Civil Engineering

Energy / Power Generation
Geography

Photography/Imaging (& Graphic Arts)

Journalism

Tourism & Travel

Mechanics / Mech Engineering

Printing & Publishing
More
English to Bulgarian - Rates: 0.09 - 0.11 EUR per word / 50 - 70 EUR per hour
Bulgarian to English - Rates: 0.09 - 0.11 EUR per word / 50 - 70 EUR per hour

EUR
PRO-level points: 581, Questions answered: 249, Questions asked: 41
Visa, MasterCard, Wire transfer, Money order, PayPal
Sample translations submitted: 2
Bulgarian to English: јпбвЮвЮ ЭР вагФР Ш вагФЮТРвР вХЮаШп Т вХЮаХвШзЭРвР бШбвХЬР ЭР јШеРШЫ ВгУРЭ–±РаРЭЮТбЪШ
Source text - Bulgarian
ґР бХ ТкаЭХЬ ЪкЬ бШЭвХЧР ЭР ВгУРЭ. БЯЮаХФ ЭХУЮ ТбпЪР бвЮЯРЭбЪР ФХЩЭЮбв ("ЯаШЭжШЯкв ЭР бвЮЯРЭбЪРвР ФХЩЭЮбв") ЯаХФЯЮЫРУР ФТХ ЪРвХУЮаШШ – бвЮЩЭЮбв Ш жХЭЭЮбв. БвЮЩЭЮбввР Х баХФбвТЮвЮ, Р жХЭЭЮбввР Х жХЫвР ЭР вРЧШ ФХЩЭЮбв, ЭХЧРТШбШЬЮ Юв ЪЮЭЪаХвЭРвР дЮаЬР ЭР бвЮЯРЭбвТЮ – ЪРЯШвРЫШбвШзХбЪЮ ШЫШ бЮжШРЫШбвШзХбЪЮ. ЖХЭЭЮбввР Х ЮвЭЮиХЭШХвЮ ЭР бгСХЪвР, ЭР ЯЮваХСШвХЫп ЪкЬ ФРФХЭЮвЮ СЫРУЮ, ФЮЪРвЮ бвЮЩЭЮбввР Х ТШЭРУШ вагФЮТР, вп Х ЮвЭЮиХЭШХ ЭР ЯаЮШЧТЮФШвХЫп ЪкЬ СЫРУЮвЮ (ЯаШ ЪРЯШвРЫШЧЬР, Юв УЫХФЭР вЮзЪР ЭР ЪРЯШвРЫШбвР, вп бХ аРЧУЫХЦФР ЪРвЮ аРЧеЮФ). І "ѕбЭЮТШ ЭР ЯЮЫШвШзХбЪРвР ШЪЮЭЮЬШп", гзХСЭШЪ ЯЮбТХвХЭ ЭР єХЭХ, іЮбХЭ Ш јРаЪб, зХвХЬ:

"ѕбЭЮТЭШвХ ЫЮУШзХбЪШ ЪРвХУЮаШШ ЭР бвЮЯРЭбвТЮвЮ бР жХЭЭЮбввР Ш бвЮЩЭЮбввР. ё ФТХвХ ЪРвХУЮаШШ ЯаЮШЧвШзРв Юв ЯаШаЮФРвР ЭР бвЮЯРЭбЪШп ЯаЮжХб, ЪЮЩвЮ, Юв ХФЭР бваРЭР ТШЭРУШ ЯаХбЫХФТР ТкЭиЭРвР жХЫ – ЯаШбЯЮбЮСпТРЭХ ЭР ТкЭиЭРвР ЯаШаЮФР ЪкЬ ЭРиШвХ ЯЮваХСЭЮбвШ, Юв ФагУР бваРЭР ФЮбвШУР вРЧШ жХЫ ХФШЭбвТХЭЮ ЯЮбаХФбвТЮЬ аРЧеЮФШ, бкбвРТЫпТРйШ баХФбвТЮвЮ ЧР ФЮбвШУРЭХ ЭР вРЧШ жХЫ. ё вРЪР, баХФбвТЮвЮ Ш жХЫвР, аРЧеЮФкв Ш ЯЮЫгзРТРЭХвЮ ("ЯЮЫгзЪР") бР ЮЭХЧШ ФТР ЯЮЫобР, ЬХЦФг ЪЮШвЮ Х ЧРЪЫозХЭР бвЮЯРЭбЪРвР ФХЩЭЮбв. І бкЮвТХвбвТШХ б вЮТР бвЮЯРЭбЪШпв ЯаШЭжШЯ бкйЮ ШЬР ФТгбваРЭХЭ еРаРЪвХа: ЯаШ ЭРЩ-ЬРЫЪЮ аРЧеЮФШ ФР бХ ФЮбвШУЭХ ФЮ ЭРЩ-УЮЫпЬР бвЮЯРЭбЪР ЯЮЫЧР. ІбпЪР бвЮЯРЭбЪР ФХЩЭЮбв бХ бваХЬШ ФР бХ бкУЫРбгТР б вХЧШ ФТХ ШЧШбЪТРЭШп ЭР бвЮЯРЭбЪШп ЯаШЭжШЯ, Т ЪЮЩвЮ ЭРЬШаРв ШЧаРЧ ФТХвХ ЮбЭЮТЭШ ЫЮУШзХбЪШ ЪРвХУЮаШШ ЭР бвЮЯРЭбвТЮвЮ – бвЮЩЭЮбввР (аРЧеЮФШвХ) Ш жХЭЭЮбввР (ЯЮЫгзРТРЭХвЮ). ЖпЫРвР бвЮЯРЭбЪР ФХЩЭЮбв, ЭХЧРТШбШЬЮ Юв ЭХЩЭРвР ШЧТкЭаХФЭР бЫЮЦЭЮбв, бХ ТЪЫозТР Т вХЧШ ФТХ ЮбЭЮТЭШ ЪРвХУЮаШШ ЭР бвЮЯРЭбвТЮвЮ, вРЪР ЪРЪвЮ ЮЯХаРжШШвХ ЭР ТбпЪЮ бвЮЯРЭбЪЮ ЯаХФЯаШпвШХ, ЪРЪТЮвЮ Ш СШЫЮ вЮ, бХ ТЪЫозТР бзХвЮТЮФЭЮ Т ФТХ агСаШЪШ – ЯРбШТ Ш РЪвШТ." (В±, 1924, [1915]).
Translation - English
But let us return to Tugan's synthesis. According to him, each economic action ("the principle of economic activity") entailed two categories: those of price and value. Price was a means, whereas value was the purpose of economic activity, regardless of the concrete form of an enterprise, such as whether it was capitalist or Socialist. While value was the attitude of the subject or consumer to a given good, price always pertained to labour; it was a relationship of the producer to the good (in capitalism, from the point of view of capitalists, it was seen as expenditure). In "¾áÝÞÒë ßÞÛØâØçÕáÚÞÙ íÚÞÝÞÜiØ" ["The Fundamentals of Political Economy"], Tugan's textbook dedicated to ºÕÝÕ, ³ÞáÕÝ and Marx, we read this:

The basic logical categories of an economy are value and price. Both categories stem from the nature of the economic process which, on the one hand, always pursues the external end of adapting exterior nature to our needs, while on the other, attains this end solely through expenditure which thus comprises the means of attaining the end. And so, the means and the end, expenditure and attainment (or delivery) are the twin poles between which is locked all economic activity. In accord with this, the economic principle has also a dualistic character: to attain the greatest economic benefit with the least expenditure. Each economic activity strives to be in concert with these twin requirements of the economic principle; requirements in which find expression the two basic logical categories of an economy: price (expenditure) and value (attainment). The entirety of economic activity, regardless of its exceptional complexity, is included within these two basic categories of the economy, in the same way in which the operations of each economic undertaking, whatever its nature, are exhausted within the mere two accounting categories of assets and liabilities." (±, 1924, [1915]).
English to Bulgarian: Catalogue, NDK Salon des Arts 2008
Source text - English
Marguerite Duras, telle qu'en elle-même ["Marguerite Duras, Herself"] (60 minutes, 2002)
Directed by Dominique Auvray

The long collaboration and lasting friendship between Dominque Auvray and Marguerite Duras began with their meeting in 1974. In this film, Dominque (who edited Duras' films) presents a personal view of the writer, using photographs, home movies and footage from television programmes. Without any reluctance, Duras speaks of her youth and family (we know of her mother and brothers in Indochina from Un Barrage Contre le Pacifique), her loves and friends (the rue Saint-Benoît group of Robert Antelme, Dionys Mascolo, Edgar Morin), of her work, of the artists who fascinate her (Madeleine Renaud and Bulle Ogier during rehearsals for Savannah Bay in 1984), and of her political passions. What typifies Duras is her ability to flit from pain to joy and from the serious to the anecdotal in an instant. An extended portrait of a woman, a mother, a journalist, a fighter, a friend, a writer, and a director.

French with English subtitles
Carried on DVD
Produced by ARTE France, Dune, INA Entreprise

Translation - Bulgarian
"јРаУХаШв ґоаР, вРЪРТР, ЪРЪТРвЮ Х" [Marguerite Duras, telle qu'en elle-même] (60 ЬШЭгвШ, 2002 У.)
АХЦШбмЮа – ґЮЬШЭШЪ ѕТаХ

їаЮФкЫЦШвХЫЭЮвЮ бквагФЭШзХбвТЮ Ш ФкЫУР ФагЦСР ЬХЦФг ґЮЬШЭШЪ ѕТаХ Ш јРаУХаШв ґоаР ЧРЯЮзТРв бкб баХйР ЯаХЧ 1974 У. І вЮЧШ дШЫЬ ґЮЬШЭШЪ (аХФРЪвЮа ЭР дШЫЬШвХ ЭР ґоаР) ЯаХФбвРТп ЫШзХЭ аРЪгаб ЪкЬ ЯШбРвХЫЪРвР, ЯЮЫЧТРЩЪШ бЭШЬЪШ, ЫоСШвХЫбЪШ дШЫЬШ Ш вХЫХТШЧШЮЭЭШ ЪРФаШ. ґоаР УЮТЮаШ ЭХЯаШЭгФХЭЮ ЧР ЬЫРФЮбввР Ш бХЬХЩбвТЮвЮ (ЧЭРХЬ ЧР ЬРЩЪР Щ Ш СаРвпвР Щ Т ёЭФЮЪШвРЩ Юв "Un Barrage Contre le Pacifique"), ЧР ЫоСЮТвР Ш ЯаШпвХЫШвХ ("СРЭФРвР" Юв гЫШжР БХЭв ±ХЭЮР – АЮСХа °ЭвХЫЬ, ґШЮЭШ јРбЪЮЫЮ, µФУРа јЮаРЭ), ЧР аРСЮвРвР бШ, ЧР ШЭвШаУгТРйШвХ п вТЮажШ (јРФХЫХЭ АмЮЭЮ Ш ±оЫ ѕЦШХ ЯаШ аХЯХвШжШШ ЧР "Savannah Bay" ЯаХЧ 1984 У.), ЧР ЯЮЫШвШзХбЪШвХ Щ бваРбвШ. ВШЯШзЭР ЧР ґоаР Х бЯЮбЮСЭЮбввР Т ЬШУ ФР ЬШЭРТР Юв СЮЫЪР ЪкЬ аРФЮбв, Юв бХаШЮЧЭЮвЮ ЪкЬ РЭХЪФЮвШзЭЮвЮ. АРЧиШаХЭ ЯЮаваХв ЭР ЦХЭР, ЬРЩЪР, ЦгаЭРЫШбв, аРФХвХЫ, ЯаШпвХЫ, ЯШбРвХЫ Ш аХЦШбмЮа.

ДаХЭбЪШ б РЭУЫШЩбЪШ бгСвШваШ
ЅР DVD
їаЮжгжХЭвШ –ARTE France, Dune, INA Entreprise

More
..., Pakistan fizaya, государственный заказ; госзаказ, инвестиционен проект
Years of experience: 47. Registered at ProZ.com: Jun 2001.
N/A
N/A
Asociacia na prevodaqite v Bwlgaria
Adobe Acrobat, Adobe Illustrator, Adobe Photoshop, Microsoft Word, Pagemaker, QuarkXPress
English (DOC), Bulgarian (DOC)
11th ProZ.com translation contest: Bulgarian to English

Bio
.
At home in both Britain and Bulgaria, with frequent travel between the two. Fully abreast of evolving idiom, language fads and street culture in both. Dual British and Bulgarian nationality.
.
- Simultaneous conference interpreting;
.
- Voiceovers and voice services (bass-baritone, standard British English plus some dialects, standard Bulgarian plus some dialects);
.
- Translations, editing, copywriting;
.
- Website, photography, video, preprint and print work.
.
I work with Obelisk Design OOD, an experienced web and print studio in Sofia, Bulgaria. Obelisk offer full professional visualisation and origination.

This user has earned KudoZ points by helping other translators with PRO-level terms. Click point total(s) to see term translations provided.


Keywords: Bulgarian-English transcription, Bulgarian-English transliteration, English-Bulgarian transliteration, English-Bulgarian transcription, English-Cyrillic transliteration, English-Cyrillic transcription, Latin transcription, Latin transliteration, Roman transliteration, Roman transcription, Cyrillic transliteration, Cyrillic transcription, Cyrillic-English transliteration, Cyrillic-English transcription, Cyrillic-Roman transliteration, Cyrillic-Roman transcription, Roman-Cyrillic transliteration, Roman-Cyrillic transcription, Latin-Cyrillic transcription, Latin-Cyrillic transliteration, Roman-Cyrillic transcription, Roman-Cyrillic transliteration, Cyrillic-Latin transliteration, Cyrillic-Latin transcription, Russian lettering, Russian script, Russian letters, Russian alphabet, Bulgarian script, Bulgarian alphabet, Bulgarian letters, Bulgarian lettering, Slavonic script, Slavonic alphabet, Slavonic letters, Slavonic lettering, Slav script, Slav alphabet, Slav letters, Slav lettering, Cyrillic script, Cyrillic alphabet, Cyrillic letters, Cyrillic lettering, Cyrillic, transliteration, transcription, photo editing, photo-editing, picture editing, picture-editing, single-lens reflex cameras, single lens reflex cameras, SLR, still cameras, photographic equipment, photography, advertising, aero engine, aeroengine, aeroplane, aerospace, aero-еngine, air carrier, air line, air liner, air traffic control, air transport, air travel, aircraft, airframe, airline operations, airline, air-line, airliner, air-liner, airport, asylum (political), ATC, aviation, b2b, b-2-b, banking, bilingual British English-Bulgarian, bi-lingual British English-Bulgarian, bi lingual British English-Bulgarian, bilingual Bulgarian-British English, bi-lingual Bulgarian-British English, bi lingual Bulgarian-British English, bilingual Bulgarian-English, bi-lingual Bulgarian-English, bi lingual Bulgarian-English, bilingual Bulgarian-UK English, bi-lingual Bulgarian-UK English, bi lingual Bulgarian-UK English, bilingual English-Bulgarian, bi-lingual English-Bulgarian, bi lingual English-Bulgarian, bilingual UK English-Bulgarian, bi-lingual UK English-Bulgarian, bi lingual UK English-Bulgarian, bi-lingual, bi lingual, bilingual, brand naming, branding, brandnaming, brand-naming, product naming, service naming, British English interpreting, British English language, British English localisation, British English localization, British English slang, British English translation, British English, Bulgarian interpreting, Bulgarian jargon, Bulgarian language, Bulgarian localisation, Bulgarian localization, Bulgarian slang, Bulgarian translation, Bulgarian, Bulgarian-British English, Bulgarian-English, business 2 business, business to business, business-2-business, business-to-business, civil aircraft, civil aviation, civil engineering, construction equipment, construction machinery, construction plant, construction, consulting engineering, copy editing, copy writing, copywriting, copy-writing, editing, English interpreting, English jargon, English language, English localisation, English localization, English slang, English translation, English, event production, event, exhibition production, exhibition, F.M.C.G., fast moving consumer goods, fast-moving consumer goods, fast moving consumer durables, fast-moving consumer durables, film subtitling, film sub-titling, film sub titling, films, movies, moving pictures, motion pictures, financial derivatives, fmcg, graphic design, immigration into Britain, immigration in Britain, immigration into England, immigration in England, immigration into the UK, immigration in the UK, immigration into UK, immigration in UK, instruction manuals, journalism, language (British English), language (Bulgarian), language (English), language (UK English), leadership, legal documents, legislation, legislative instruments, lobby submissions, lobbying, acculturizing, acculturising, acculturisation, acculturization, acculturizing (British English), acculturizing (Bulgarian), acculturizing (English), acculturizing (UK English), acculturising (British English), acculturising (Bulgarian), acculturising (English), acculturising (UK English), acculturating, acculturating (British English), acculturating (Bulgarian), acculturating (English), acculturating (UK English), cultural attunement, cultural attunement (British English), cultural attunement (Bulgarian), cultural attunement (English), cultural attunement (UK English), localisation, localisation (British English), localisation (Bulgarian), localisation (English), localisation (UK English), localization, localization (British English), localization (Bulgarian), localization (English), localization (UK English), management, management and leadership, managerial, manuals (instruction), manuals, manuals (instruction), instruction manuals, media, motion picture subtitling, movie subtitling, moving picture subtitling, periodical publishing, political asylum, PR, periodical production, pre print, preprint, pre-print, press conferences, press releases, press-conferences, press-releases, print production, promotional, point-of-sale, point of sale, btl, below-the-line, below the line, above-the-line, atl, above the line, POS, public relations, recruitment advertising, recruitment, screenplay, statutory instruments, sub editing, sub titles, sub titling, subbing, subediting, sub-editing, subtitles, sub-titles, subtitling, sub-titling, text editing, textual editing, trademark consultancy, trademarks, UK English interpreting, UK English language, UK English localisation, UK English localization, UK English slang, UK English translation, UK English, UK immigration
Profile last updated
Dec 6, 2018