Thank you for your interest. You will find below a couple of common questions and answers that will help you know a little bit about me.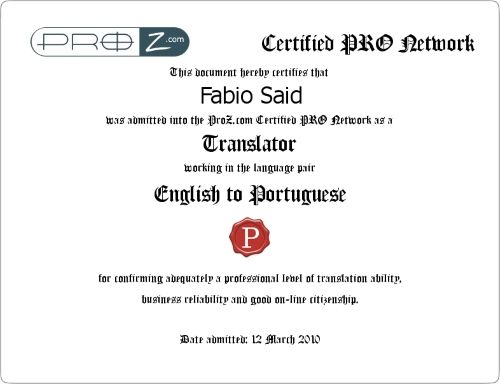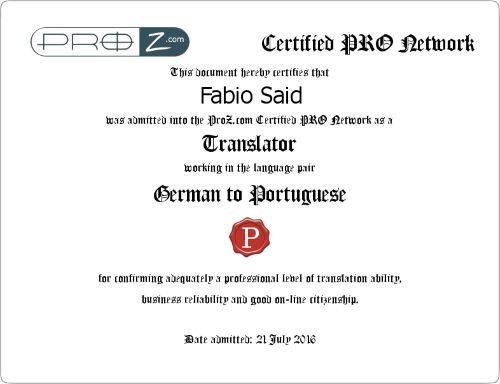 1) Do you usually work with translation companies?
Currently I am focused on direct clients, but I do maintain rewarding relationships with a couple of quality-oriented translation companies from the
United States, Britain, Germany and Switzerland
. And I am always open to new collaborations with agencies and translation companies from those countries.
I
prefer not to work for individual translators
, and I
never outsource jobs
to other translators.
2) What kind of translation do you do for translation companies?
When collaborating with translation companies, I translate
legal
(from German) and
corporate/financial
(from English) content only, very often with a marketing, or at least more creative, feel.
Please note:
Although I am a court-certified Portuguese-to-German and German-to-Portuguese translator, I do *not* do certified translations for translation companies
—this service is available to direct clients only. I strongly believe translation agencies should abstain from offering certified translation, as only individual translators, not companies, can be court-certified.
Subject areas I *never* translate include medical and chemical
—but I do translate marketing and corporate documents from these areas that are not highly specialized.
3) What is your mother language?
My mother language (first language) is
Portuguese, Brazilian variant
. Apart from having ancestors in Portugal, I do not have anything else to do with Portugal—or with other Portuguese-speaking countries for that matter. Please contact me only if you need your documents translated into Portuguese for Brazil.

4) What are your working languages?
I translate
from English or German into Brazilian Portuguese
only. I also use French, Spanish and Italian as support languages in terminology research only.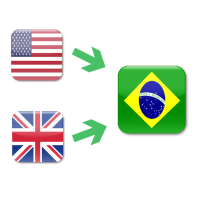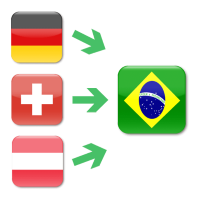 5) Where are you based?
I am a resident and a citizen of
Germany
. To update my mother language skills and keep up with new developments I travel to Brazil once a year and read both general (newspapers, weekly news, novels) and specialized publications. I also speak Brazilian Portuguese a lot with Brazilian direct clients in Germany for whom I do certified translations.
6) What are your qualifications as a translator?
I completed a
vocational (pre-university) education
as an English-to-Portuguese translator in 1993 and recently (2017) passed the
Diploma in Translation
examination from the UK's Chartered Institute of Linguists, a postgraduate-level qualification viewed as the gold standard in the British translation industry. I also hold certificates of language proficiency from Oxford University and Goethe Institute.
In 2012 I passed the
Proof of Specialized Knowledge of Legal German Exam
and obtained the corresponding academic certificate "Fachkundenachweis Deutsche Rechtssprache" from the institution of higher education Hochschule Nürtingen-Geislingen.
I am also committed to
continuing education
and frequently attend seminars, workshops and conferences for legal and financial translators in order to keep up with the latest developments in my fields of expertise.
I am a
court-certified in Germany
, which means my translation and language qualifications and my knowledge of legal terminology have been reviewed by a court authority before I got my certification status. I was a state-certified translator in Brazil in 2002-2003, but only on a temporary basis (so-called "ad hoc" sworn translator).
I have been a
member of the ProZ.com Certified Network
since 2010 for English to Portuguese and 2016 for German to Portuguese.
In 2008 I won the highly competitive, peer-reviewed
1st Annual ProZ.com Translation Contest
—for both English to Brazilian Portuguese and German to Brazilian Portuguese (see certificates below).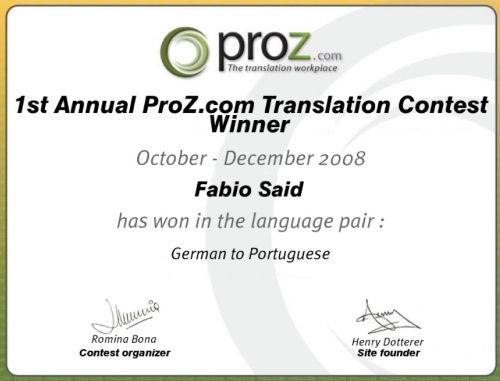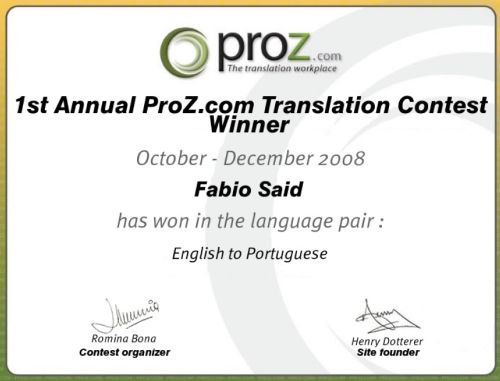 7) How committed are you to translating as a profession?
First of all, I have been
working full time as a translator
for the past 17 years. I am a
member of translation associations
in Germany (ATICOM) and in the United States (ATA). I attend several
conferences and seminars
every year, in order to keep up with new developments in the industry and strengthen relationships with fellow translators. In addition, I
wrote books and articles on translation and terminology
in order to advance both professional and quality standards in the translation industry.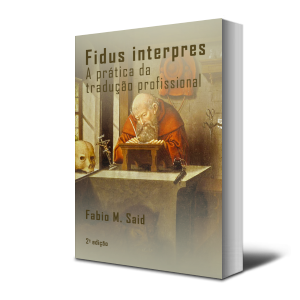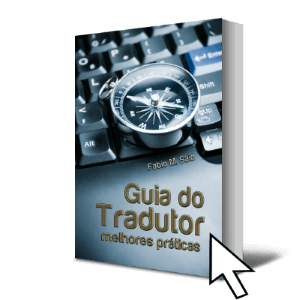 You will find out more about me—including a list of my published books and articles, an overview of the continuing education events I've attended and current news—at YourBrazilianTranslator.eu. To visit my website, please click here: