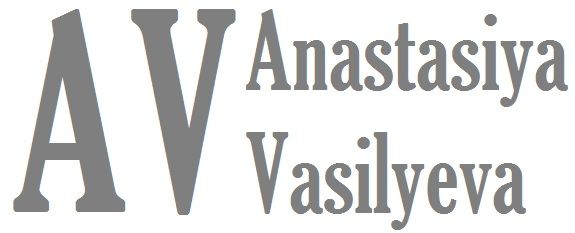 About me
I'm a Russia-based
English to Russian translator
with 9 years of professional experience. Please note, and I think this is very important, that I translate only
into my native language
.
Services
I provide both translation and proofreading services.
Fields of expertise
My greatest love is
advertising
. Being a student I worked for a PR-agency in Russia and took part in a number of advertising events as a superviser. Now, translating ads and slogans is what makes me really love my profession. We usually call it
creative writing
but it still has much to do with translation and localization.
At the same time,
marketing translation
projects constitute the major part of my everyday work. I translate website content, press releases, leaflets, brochures, surveys and other materials for e-commerce websites, tourist companies, fashion and cosmetics retailers, mobile application developers and other global companies.
For quite a long time I worked as a translator for a Russia-based construction company dealing with the company's
websites contents
. I translated articles about interior design, architecture, construction, foresrty, ecology and exhibitions. At that time I was also in charge of creating SEO-optimized titles, descriptions and keywords for translated articles.
In 2011, I joined a translation team to translate a book devoted to the anniversary of the European Court of Human Rights. That experience was highly interesting and successful.
Customers' Feedback
I'm really pleased to receive feedback from my customers as their satisfaction is my greatest priority.
"I'm really happy with Stacey's work. She has answered all my doubts and delivered the translation quick. It has been a pleasure to work with her" (Mobile app developer from Spain)

"Excellent translator. Super quick delivery of final project and great communication. Would be happy to use again and recommend" (Automotive Company from UK)

"We have used this translator previously and were very happy with her work. Excellent translations and communication during the project. Absolute pleasure to work with and we would definitely use again and recommend" (Automotive Company from UK)

"Anastasiya has always delivered translations of the utmost quality throughout her tenure at ***; she is meticulous in her attention to detail and always punctual with respect to deadlines, which were often short due to the nature of our industry.

Her translations from English into Russian have been used in our marketing communications as well as in our mobile applications, exposing her work to millions of people every day.

It is due to these proven skills as well as her reliability that she will certainly be an asset to your organisation, and I recommend her without hesitation." (Mobile Aquisition Company from France)
More references are available upon request.
Software
CAT-tools used for translation: memoQ 2013 R2, Trados 2011, Memsource.
QA is provided with Verifika tool.