What's New at ProZ.com
Apr 18: Human response to a changing industry: how freelancers are adapting to technological innovation (industry report) »
In the first part of 2019, the ProZ.com site team gave a talk at the GALA conference in Munich called Human response to a changing industry: how freelance translators and interpreters are adapting to technological innovation.

The information presented in that talk has been expanded somewhat and published in written form as a ProZ.com industry report for ProZ.com members.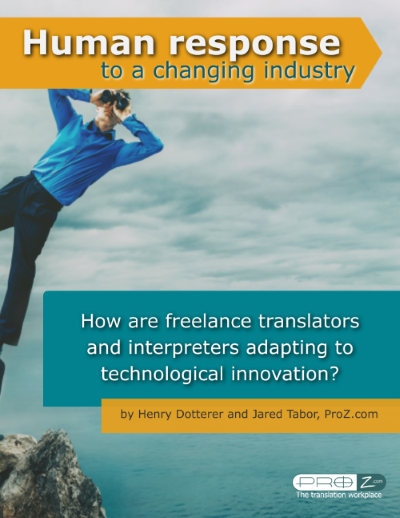 ProZ.com industry reports »
Feb 13: New translation contest: submissions open until February 27th »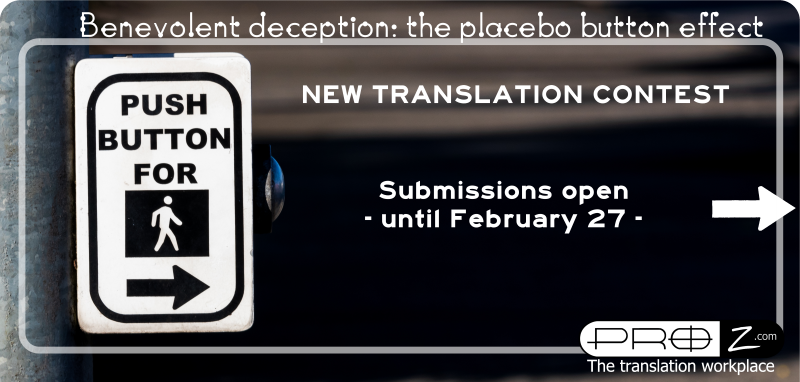 A new translation contest opens today, with a source text in English. Submissions will be open until February 27th.
View the source text an submit an entry here »