In addition to conventional translation and linguistic services as a former radio DJ and broadcaster I also offer such services as Voiceover and Narration. I like to work with sounds and know how to do it. I use professional recording studios.
On The Air Radio Nostalgie Vilnius, 1998
MY TRANSLATION & VOICE SAMPLE
On the left side you can watch the original video presentation, on the right one - the same presentation with the Russian voiceover translated and recorded by me: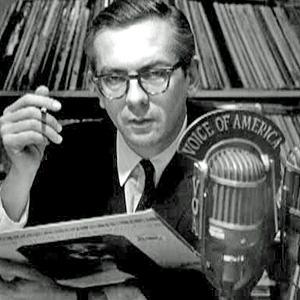 And this is the voice of my hero:

I had been in love with this voice for many years. While a student I tried to imitate this voice in my own way of speaking. Though I had the best pronunciation among the fellow students of my group I remember my university professors were quite dissatisfied and used to tell me: 'We teach you English, not American..." But I couldn't stop: this voice simply entranced me...

The voice belongs to Willis Conover whose name is almost unknown to his compatriots but for thousands behind the Iron Curtain he is a real legend. Willis Conover's Jazz Hour broadcast on the Voice of America introduced millions of people in the former Soviet Union and Eastern Europe to American jazz. During 40 years from 1955 and until his death in 1996 Conover worked from his small studio in Washington. From there, under clouds of cigarette smoke, he projected his love of jazz to the world. And the world heard the message... with love and affection...