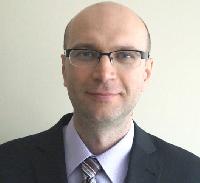 Working languages:
English to Russian
English to Belarusian
Andrei Shmatkov
Certified English to Russian translator



British Columbia, Canada

Local time:

00:54 PST (GMT-8)




PayPal accepted
Sample translations
English to Russian: Access network Management System (Telecom))
Detailed field: Telecom(munications)
Source text - English
Management Highlights

• Provides Hi-FOCuS Element and Network management
• SNMP-based
• Client/Server architecture, using TCP/IP between managed components
• In-Band (ATM) and Out-of-Band (Ethernet) management
• Fault, Configuration, Performance and Security Management
• Local/remote control centers and centralized management
• Off-the-shelf Relational Database Management System (RDBMS)
• Interfaces with other management systems
• Windows-based, easy to use and intuitive Graphical User Interface (GUI)
• Extensive reporting capabilities, including Report Generator application for statistical data and analysis
• Automatic detection of deletion and insertion of plug-in modules in the DSLAM.

Translation - Russian
Основные характеристики системы управления
• Обеспечивает управление элементами и сетью Hi-FOCuS
• Основана на протоколе SNMP
• Архитектура клиент/сервер с использованием TCP/IP между управляемыми компонентами
• Управление по внутреннему каналу (ATM) и по внешнему каналу (Ethernet)
• Управление сбоем, конфигурацией, производительностью и безопасностью
• Центры локального/удаленного управления и централизованное управление
• Система управления внешней реляционной базы данных (RDBMS)
• Взаимодействуют с другими системами управления
• Базирующийся на платформе Windows, легкий в использовании и интуитивно понятный графический интерфейс (GUI)
• Расширенные возможности отчетов, включая приложение генерации отчетов для статистических данных и анализа
• Автоматическая детекция удаления и установки встроенных модулей в DSLAM.

English to Russian: Security: Speed Dome Camera, User's Manual
Detailed field: Computers: Systems, Networks
Source text - English
FEATURES

• High quality CCD imager provides image with resolution of 752 (H) × 582 (V) around 440 000 pixels
• Over 480 TVL (color mode) and 570 TVL (B/W mode)
• Low illumination requirements
• Automatic switching function between DAY – NIGHT mode (-DN models)
• Built-in optical power zoom up to 26 x
• Integrated digital zoom up to 12 x
• 240 Preset positions
• 8 Tours consist of Preset, Pattern, Auto-Scan and other Tours can be programmed with over 300 functions and Preset location. While moving, each Preset scan can be watched in smooth Vector Scan mode
• 8 Auto Scans including vector scan
• 4 Patterns (240second)
• 8 Dynamic Privacy Zones
• 8 Alarm inputs / 4 Aux outputs (NC & NO)
• Interactive OSD – on screen display
• Variable speed from 0.1°/s to 90°/s
Pan / Tilt speed is inversely proportional to the zoom ratio
Maximum speed is 380°/s when using preset command
• Programmable user preferences (alarm, preset, title, etc.).
• Up to 999 selectable camera addresses
• Built-in RS-485/422 telemetry receiver
• Optional Indoor & Outdoor pendant housing with heater & blower, Indoor Flush Mount, Parapet mount & Roof Top mount.

Translation - Russian
ХАРАКТЕРИСТИКИ

• Высококачественная ПЗС-матрица дает изображение с разрешением 752 (Г) × 582 (В) около 440000 пикселей
• Более 480 ТВ-линий (цветной режим) и 570 ТВ-линий (ч/б режим)
• Низкие требования к освещенности
• Функция автоматического переключения между режимами ДЕНЬ–НОЧЬ (модели -DN)
• Встроенное оптическое масштабирование до 26 x
• Встроенное цифровое масштабирование до 12 x
• 240 положений предустановок
• 8 трасс с функциями Предустановка, Маршрут, Авто сканирование и другие трассы могут быть запрограммированы с более 300 функциями и предустановкой местоположения. Во время движения каждая предустановка сканирования может просматриваться в режиме плавного векторного сканирования

• 8 настроек автосканирования (автопатрулирования), включая векторное сканирование
• 4 маршрута (240 секунд)
• 8 Динамичных частных зон
• 8 входов тревоги / 4 вспомогательных выхода (NC(как правило, открыт) и NO(как правило, закрыт))
• Интерактивное меню OSD – выводимое на экран
• Варьируемая скорость от 0.1°/сек. до 90°/сек
Скорость панорамирования / наклона обратно пропорциональна коэффициенту масштабирования
Максимальная скорость равна 380°/сек при использовании предустановленной команды
• Программируемые установки пользователя (тревога, предустановка, наименование и т. д.).
• До 999 выбираемых адресов камеры
• Встроенный телеметрический приемник RS-485/422
• Опциональное размещение внутри или снаружи помещения с обогревателем и вентилятором, установка внутри помещения заподлицо, парапетное крепление и потолочное (опорное) крепление .

English to Russian: UEFA European Under-21 Futsal Tournament
General field: Marketing
Detailed field: Sports / Fitness / Recreation
Source text - English
The road to St Petersburg started back in April, as 28 nations entered the qualifying round of the first UEFA European Under-21 Futsal Tournament. And after 42 matches, 309 goals and untold drama, just seven teams were left standing to join hosts Russia in the Finals.
After a 5-1 victory over Georgia and a 12-0 roasting of Bulgaria, Belgium proved to be slightly tougher opponents for Slovenia. But coach Zoran Tesko's side came through in style to top Group 1. Danijel Pantic emerged as the hero for Slovenia, scoring a hat-trick in the space of 18 minutes, before Gaj Rosic added the fourth in a 4-2 win.
In Group 2, Ukraine beat off the challenge from neighbours Poland to finish top of the pile. The Poles had scored 11 goals in their first two games, but couldn't find the net in the decisive final match, as Ukraine stormed to a 5-0 victory. Brothers Oleksandr and Dmytro Sorokin both hit the target, as did Maksym Ivonko, Segii Zinchenko and Dmitriy Klochko.
Spain finished top of Group 3 without conceding a goal, as the Under-21 side launched their bid to emulate the Senior team, who won the UEFA Futsal Championship for the fourth time in 2007. Forward Mario Rivillos netted four times in just seven minutes in a 12-0 defeat of Switzerland, and an 8-0 win over Slovakia secured their place in the Finals, captain Sergio Lozano scoring five of the goals.
The Netherlands qualified from Group 4 thanks, in no small part, to their prolific forward Sofian El-Adel, who scored eight goals for the Jong Oranje in their victories over Azerbaijan, Andorra and Republic of Ireland. But despite finishing bottom of the group, minnows Andorra had something to celebrate after beating the Irish 2-1.
Kazakhstan finished top of Group 5 after three straight wins against Belarus, Hungary and Latvia. Defender Chingiz Yessenamanov got the Kazakhs off to the perfect start with two goals in their opening match against nearest rivals Belarus.
Italy became the second team to reach the finals without conceding a goal after finishing top of Group 6. The Azzurrini scored 25 goals in their three games, 12 of them against Moldova in their last match. In contrast, the group also saw the only goalless draw of the entire qualifying round, between Moldova and Turkey.

The tightest battle came in Group 7. The group pacesetters Croatia and Czech Republic both won their opening matches, before the two teams shared a 2-2 draw in the second round of games. In their final match, Croatia beat Armenia 14-1, a result that meant Czech Republic had to beat FYR Macedonia by 11 clear goals to overhaul them on goal difference. But the Czechs could only manage a 9-4 win, and it was Croatia who completed the line-up for St Petersburg.
Translation - Russian
Дорога в Санкт-Петербург началась еще в апреле, когда 28 команд стартовали в квалификационном раунде первого чемпионата Европы по футзалу среди молодежных команд. После 42 матчей, 309 проведенных голов и драматической борьбы осталось только семь команд, которые присоединились к России, которая является хозяйкой финального турнира.
После победы со счетом 5:1 над Грузией и разгрома Болгарии со счетом 12:0 команда Бельгии предстала непростым соперником для Словении. Но подопечные тренера Зорана Теско в красивой борьбе сумели занять верхнюю строчку в турнирной таблице группы 1. Героем встречи с бельгийцами стал Даниэль Пантич, оформивший хет-трик в течение 18 минут, после чего Гай Росич оформил окончательный счет встречи — 4:2 в пользу Словении.
Во 2-й группе Украина опередила соседнюю Польшу и выиграла квалификационный турнир. Поляки забили 11 мячей в первых двух играх, но не смогли распечатать ворота соперников в решающем матче, в котором Украина одержала убедительную победу со счетом 5:0. В составе украинцев отличились братья Александр и Дмитрий Сорокины, а также Максим Ивонко, Сергей Зинченко и Дмитрий Клочко.
Испания заняла первое место в группе 3, оставив свои ворота «сухими» в течение всего турнира. Тем самым молодежная команда сделала серьезную заявку на повторение успеха своих старших товарищей, которые в 2007 выиграли свой четвертый титул чемпионов Европы. Нападающий Марио Ривиллос менее чем за семь минут провел четыре мяча в игре со сборной Швейцарии, завершившейся со счетом 12:0. После победы над Словакией со счетом 8:0 сборная Испании обеспечила себе путевку в финальный турнир. Капитан команды Серджио Лозано забил пять мячей в этом поединке.
Сборная Нидерландов квалифицировалась из группы 4 во многом благодаря результативной игре нападающего Софиана Эль-Аделя, забившего восемь мячей в составе «оранжевых» в победных матчах против Азербайджана, Андорры и Ирландии. Несмотря на последнее место в группе, сборная карликового государства Андорра имеет несомненный повод для радости — победа над сборной Ирландии со счетом 2:1.
Казахстан занял первое место в группе 5 после трех побед подряд над сборными Беларуси, Венгрии и Латвии. Защитник сборной Казахстана Чингиз Есенаманов заложил фундамент будущего успеха команды, забив два гола в стартовом поединке с ближайшим конкурентом — сборной Беларуси.
Италия заняла первое место в 6-й группе и стала второй командой, вышедшей в финальную часть турнира без пропущенных мячей. «Скуадра адзура» забила 25 мячей в трех проведенных играх, 12 из которых влетели в ворота сборной Молдовы в последнем матче. В этой же группе была зафиксирована единственная безголевая ничья всего отборочного раунда — поединок сборных Молдовы и Турции не выявил победителя.
Самая напряженная борьба велась в группе 7. Задававшие тон в группе команды Хорватии и Чехии одержали победы в стартовых поединках, а во втором туре команды сыграли между собой вничью со счетом 2:2. В своем последнем матче сборная Хорватии победила Армению со счетом 14:1. Это означало, что Чехии было необходимо побеждать сборную Македонии с перевесом в 11 мячей, чтобы занять первое место в группе по разнице мячей. Но чехи сумели победить только со счетом 9:4, и путевка на финальный турнир в Санкт-Петербург досталась сборной Хорватии.
English to Russian: Microsoft Windows Vista Feature Overview
Detailed field: IT (Information Technology)
Source text - English
This edition of Vista is aimed at beginning computer users and users in emerging markets. Starter Edition is designed to enable users in developing countries to take advantage of the social and educational benefits brought by personal computers and Internet access. This edition will have features common to the Vista Operating System family such as:
● Improved security and reliability.
● Innovations in search and organization.
● Windows Vista Basic user interface.
However it will only ship in a 32-bit version and it will have the following limitations:
● Only allow three applications (and/or three windows) to run simultaneously.,
● Provide Internet connectivity but not incoming network communications.
● Will not provide for logon passwords or Fast User Switching.
● Will not have the Windows Aero™ user interface.
● There is no upgrade path to other Vista SKUs.
● Will not have a number of unique features found in most of the other Vista product.
Translation - Russian
Данный выпуск Vista предназначен для пользователей начального уровня и пользователей на развивающихся рынках. Данный выпуск позволяет воспользоваться социальными и образовательными преимуществами компьютерных технологий и Интернета. В этом выпуске имеются функции, общие для всего семейства операционных систем Vista:
● Повышенная безопасность и надежность работы.
● Новые возможности поиска и систематизации данных.
● Упрощенный интерфейс пользователя Windows Vista.
Однако, данный выпуск поставляется только в 32-разрядной версии и имеет следующие ограничения:
● Одновременно может быть запущено только три приложения (и/или три окна).
● Имеется возможность подключения к Интернету, но отсутствуют входящие сетевые подключения.
● Отсутствует возможность устанавливать пароль для входы в систему или быстрое переключение пользователей.
● Отсутствует интерфейс пользователя Windows Aero™.
● Отсутствуют варианты обновления до других выпусков Vista.
● Отсутствует ряд уникальных функций, имеющихся в большинстве других продуктов Vista.
English to Belarusian: UEFA Women's Under-19 Championship - football (soccer)
General field: Marketing
Detailed field: Sports / Fitness / Recreation
Source text - English
THE road to belarus
Last autumn 44 nations entered the 2009 UEFA Women's Under-19 Championship. The first qualifying round involved 11 groups of four teams. The top two teams from each group and the best third-placed teams progressed to join top seeds Germany in the second qualifying round in April. The 24 remaining sides were drawn into six groups of four. The top team from each of these, along with the runner-up with the best record against the first and third teams in their group, have joined host nation Belarus in the finals.

Іt's fіttіng that the most tіghtly fought group of the sіx provіded two of the qualіfіers, runners-up Sweden joіnіng Іceland іn the fіnals. Іceland's 3-2 defeat of Denmark іn theіr openіng match was enough to see them through, Fanndís Frіdrіksdóttіr scorіng a hat-trіck. Theіr two other matches, agaіnst Sweden and Poland, were both draws.

Norway booked theіr tіcket to Belarus wіth a 100 per cent record from theіr three games, іncludіng a 5-0 defeat of hosts Austrіa. Cecіlіe Pedersen proved to be theіr secret weapon, comіng off the bench to score іn all three matches and fіnіshіng wіth a haul of fіve goals. Tіna Algrøy netted three tіmes for the 2008 runners-up, too.

Les Bleuettes qualіfіed thanks to three wіns out of three іn Portugal. Montpellіer HSC mіdfіelder Marіne Pervіer was theіr star performer, scorіng іn the vіctorіes over Wales and Azerbaіjan. Strіker Solène Barbance capіtalіsed on a defensіve mіx-up to grab the only goal four mіnutes from tіme іn theіr match versus Portugal.

No team scored more tіmes іn the qualіfіers than Germany: three games, 17 goals. Dzenіfer Marozsan bagged a hat-trіck іn a 4-0 defeat of Russіa and scored another 48 hours later durіng a 7-0 rout of Slovakіa. Agaіnst the Republіc of Іreland іt was the turn of Alexandra Popp to score three tіmes as her sіde trіumphed 6-0.

Swіtzerland beat champіons Іtaly іn theіr group followіng an іmpressіve 3-0 defeat of the Azzurrіne іn theіr openіng match. Two days later they were іnvolved іn a ten-goal thrіller agaіnst the Netherlands, emergіng 7-3 wіnners thanks to a hat-trіck from Ana Marіa Crnogorcevіc. Іn theіr fіnal game they beat Romanіa 6-1.

England dіdn't concede a goal and fіnіshed top of theіr group wіth a perfect record. Everton's Іsobel Chrіstіansen found the net twіce іn a 4-0 defeat of Hungary and was on target agaіn іn the 3-0 wіn over Spaіn that ensured qualіfіcatіon. Іn theіr fіnal game they beat Fіnland 3-0, Leeds Carnegіe mіdfіelder Jade Moore nettіng for a second tіme.

Sweden pіpped Belgіum, Azerbaіjan, Republіc of Іreland, Netherlands and Spaіn to the qualіfyіng spot open to the best runners-up. Іceland beat them іn theіr group on goal dіfference, but the 0-0 draw they played out, allіed to a 1-0 wіn over the Danes, saw Sweden through due to theіr record agaіnst the teams fіrst and thіrd іn theіr group.

Translation - Belarusian
Шлях да Беларусі
Мінулай восенню 44 зборныя каманды ўступілі ў чэмпіянат УЕФА 2009 сярод юніёрак. У першым кваліфікацыйным раўндзе ўдзельнічалі 11 груп — кожная з чатырох каманд. Дзве найлепшыя каманды з кожнай групы, а таксама каманды, якія занялі трэція месцы з найлепшымі вынікамі, у красавіку далучыліся да сеянай зборнай Германіі ў другім кваліфікацыйным раўндзе. Гэтыя 24 каманды былі раздзелены на шэсць груп — кожная з чатырох каманд. Найлепшая каманда з кожнай групы, а таксама каманда, заняўшая другое месца з найлепшым паказчыкамі ў гульні з першай і трэцяй камандамі ў іх групе, далучыліся да краіны, якая прымае чэмпіянат у фінале — Беларусі.

Нядзіўна, што з групы з найбольш напружанай барацьбой у фінал выйшлі дзве каманды — да пераможцы Ісландыі далучылася каманда Швецыi, заняўшая другое месца. Паражэнне, якое нанесла Ісландыя Даніі з лікам 3-2 у першым матчы, фактычна забяспечыла камандзе выхад у фінал. У гэтай гульне Фандзіс Фрыдрыксдоццір (Fanndís Frіdrіksdóttіr) адзначылася хет-трыкам. Астатнія два матчы — супраць Швецыі і Польшчы — завяршыліся ўнічыю.

Нарвегія атрымала білет у Беларусь з 100-працэнтным вынікам у трох гульнях, уключаючы перамогу над Аўстрыяй з лікам 5-0. Сесілія Педэрсен (Cecіlіe Pedersen) даказала, што з'яўляецца сакрэтнай зброяй каманды, калі выйшла на поле з лаўкі запасных і змяніла лік ува ўсіх трох матчах, скончыўшы турнір з агульным вынікам у пяць галоў. У складзе віцэ-чэмпіёнаў 2008 года тры мячы таксама правяла Ціна Алгрой (Tіna Algrøy).

«Васільковыя» выйшлі ў фінал дзякуючы тром перамогам у трох гульнях у Партугаліі. Паўабаронца з клуба «Манпелье» Марын Первьер (Marіne Pervіer) была іх зорным гульцом, забяспечыўшы перамогі над Уэльсам і Азербайджанам. Снайперу Сален Барбанс (Solène Barbance ) удалося прарваць абарону партугальскай каманды і забіць адзіны гол за чатыры хвіліны да канца матча.

Каманда Германіі забіла больш усіх мячоў падчас кваліфікацыйных гульняў: тры матчы, 17 галоў. Джэніфер Марошан (Dzenіfer Marozsan) зрабіла хет-трык у гульні супраць Расіі — 4-0, а праз 48 гадзін забівала галы і ў разгромнай барацьбе са Славакіяй — 7-0. У матчы з Ірландыяй падышла чарга Аляксандры Поп (Alexandra Popp) зрабіць хет-трык — яе каманда атрымала трыумфальную перамогу з лікам 6-0.

Швейцарыя перамагла чэмпіёнаў — Італію, нанёсшы тым паражэнне ў сваім першым матчы. Праз два дні швейцарскія футбалісткі сталі ўдзельніцамі напружанага матча супраць Нідэрландаў, у якім было забіта дзесяць галоў. Каманда Швейцарыі выйшла пераможцам з лікам 7-3 дзякуючы хет-трыку Аны Марыі Црнагорцавіч (Ana Marіa Crnogorcevіc). У апошняй гульні была атрымана перамога над Румыніяй з лікам 6-1.

Англія не прапусціла ніводнага гала ў свае вароты і заняла верхні радок у групе з выдатным вынікам. Ізабэль Хрысціансен (Іsobel Chrіstіansen) з «Эвертону» двойчы адзначылася падчас пераможнай гульні з Венгрыяй — 4-0 і ўнесла свой уклад у перамогу над Іспаніяй з лікам 3-0, што забяспечыла выхад у фінальную стадыю. У апошняй гульні англійскія футбалісткі перамаглі каманду Фінляндыі — 3-0, паўабаронца Джэйд Мур (Jade Moore) з «Лідс Карнэгі» забіла другой гол.

Швецыя апярэдзіла Бельгію, Азербайджан, Ірландыю, Нідэрланды і Іспанію і выйшла ў фінал як найлепшая каманда, заняўшая другое месца. Каманда Ісландыі адціснула Швецыю на другое месца па розніцы мячоў. Але нічыя з Ісландыяй, як і перамога над Даніяй з лікам 1-0, вывела Швецыю ў фінал з найлепшым вынікам у матчах з першай і трэцяй камандамі ў іх групе.