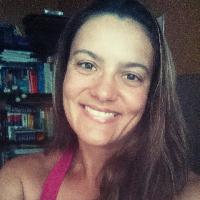 Member since Mar '05
Working languages:
English to Portuguese
Portuguese to English
Spanish to Portuguese
Spanish to English
Italian to Portuguese
Availability today:
| | | |
| --- | --- | --- |
| | January 2021 | |
S
M
T
W
T
F
S
1
2
3
4
5
6
7
8
9
10
11
12
13
14
15
16
17
18
19
20
21
22
23
24
25
26
27
28
29
30
31
Word Awareness, Inc.
Certified translator and voice talent



United States

Local time:

13:37 PST (GMT-8)




Translator likelihood
of working again (LWA)

Business, Communications [Bachelor's in Social Communications - Journalism], Computers & IT [Bachelor's in Computer Sciences - Data Processing], Culture, Economics & Politics, Education, Health & Safety, Human & Social Studies, and Legal documents.

Language Pairs: English > Portuguese, Portuguese > English, English > Spanish, Spanish > English, Portuguese > Spanish, Spanish > English.

Services: Translation, proofreading, editing, localization, desktop publishing, and webdesigning.


---




RAFA LOMBARDINO

San Diego, CA 92117
Tel: (858) 200-5844 | Fax: (866) 896-6120


[email protected]

| wordawareness.com



PROFESSIONAL EXPERIENCE

1) From 1997 to present
Freelance Translator — Working with English, Portuguese, and Spanish translations in areas such as Computers, Communications, Business, Education, and Legal. Most relevant projects:

July 2005 — English > European & Brazilian Portuguese: Editing dictionary entries for Webster's Online Dictionary, The Rosetta Edition.

May 2005 (continuing...) — English > Portuguese: A series of food & beverage, marketing, advertisement, business, and health related documents ranging from technical texts to end-consumer materials about products developed by Tahitian Noni International.

April 2005 — Portuguese > Spanish: Essay regarding the political and economical development of Latin America.

From Nov. 2004 to January 2006 — English > Spanish: Driving exams and computer messages for a traffic school website.

July 2004 — English > Spanish: Mortgage Application Forms for a financial company that is expanding its services to the Hispanic market.

From March to June, 2004 — Portuguese > English: A series of documents from a Brazilian company (including tax receipts, business contracts, legal statements from attorneys, and judicial decisions).

February 2004 — English > Spanish: Technical support manual for a business software.

From Oct. 2000 to April 2001 — English > Portuguese: News articles about technology and its impact in culture, politics, and economy worldwide for the Brazilian website of the renowned Wire News publication.

Volunteering work: Interviews and articles about women's rights for Crossroads Women's Center; articles about Cystic Fibrosis for the Cystic Fibrosis Worldwide organization, and manuals, help files, and localization for open-source projects.

Other relevant projects: personal documents such as birth and marriage certificates, certificates, school transcripts, and police records; business contracts; and marketing brochures.


For a more detailed list of projects I have been recently involved with, please refer to my online Portfolio at rml-languages.com



2) November 2004 to March 2005
JobSummit.com — Text Editor and Lead Generator for this job board for the Southern California area. Occasional projects included spreadsheet and report creations.

3) February to December 2003
Brazilian Pacific Times — Text Editor, Designer, Photographer, Reporter, and Printing Technician for a bilingual monthly 36-page tabloid directed to the Brazilian community in California.

4) From February to December 2000
NESE (Social and Economical Studies Center) — Data processor and researcher for studies concerning unemployment rates and consumer behavior.

5) February 1998 to December 2000
Johnny-on-the-Spot — Teacher of English as a Second Language for group classes for children (5 to 12 years of age) and teenagers, as well as private classes for adults, and special programs for professionals applying for a Masters degree and that needed to refine their language skills.


---
EDUCATION
Translation and Interpretation English/Spanish - Translator
Certificate Program, UC San Diego Extension
San Diego, CA — USA

Bachelor in Social Communications - Journalism
Higher Education Institution, Universidade Santa Cecília
Santos / São Paulo — Brazil

Bachelor in Computer Sciences - Data Processing
Technical High School, Colégio Liceu Santista
Santos / São Paulo — Brazil


---

EQUIPMENT

A workstation with two computers and a laptop, all running Linux Ubuntu and Swordfish as our preferred CAT Tool. Additional experience with Adobe programs used for desktop publishing, such as Photoshop, PageMaker, Acrobat and Illustrator.