10+ years in medical, dental, pharmaceutical, and biotech translation
all you can translate is your partner for the translation and localisation of your medical, dental, pharmaceutical and biotech documents. Our proven experience, our expertise as well as our state-of-the-art translation technology enable us to provide you with a linguistic solution tailoured to the needs and specific requirements of your business.

We translate user manuals, documentations, instructions for use (IFUs), operating manuals, summaries of product characteristics (SPCs), package insert leaflets (PILs), patient information, medical reports, study protocols, patents, material safety data sheets (MSDS), scientific articles/reviews, software/graphical user interfaces (GUIs) as well as websites, brochures, catalogues, marketing texts as well as product descriptions.

13 years in business
Less than 3
German, English, French, Greek
8 services offered
5 industries served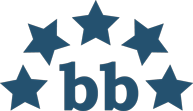 5.0