Experts in Travel/Tourism/Hospitality Translation
Peru, Lima
+447402939990
https://runasimitranslations.com
You offer amazing experiences, we help you stand out and increase direct bookings. Translation and transcreation services for travel companies and brands that revolutionize the hospitality market.

Do you want to stand out, attract international markets, increase direct bookings, and elevate the guest experience?

Even if you create truly memorable experiences and offer an array of services, how will your potential guests find out?

"If you talk to a man in a language he understands, that goes to his head. If you talk to him in his language, that goes to his heart."
- Nelson Mandela -

By speaking to your current and potential guests in their own language, you are engaging with them on a deeper, emotional level.

Translate your...
✓ Web copy
✓ Blog articles
✓ Brochures
✓ Newsletters and e-mail templates
✓ Travel guides
✓ Ad Campaigns
✓ Menus
And more...

Are you ready to conquer international markets? Contact us now.
2 years in business
Less than 3
10,000+ words/day
wide range of languages
9 services offered
wide range of industries served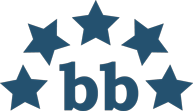 5.0