Think Global…….Reach Local
The Translation Gate is the most leading and innovative managed service Translation & Localization provider in the Middle Eastern & African region.

We are the first localization provider in the whole region to be structured according to ITIL framework design and we apply the most advanced management methodologies, including Lean Six Sigma techniques for process improvement. Additionally, we fully comply with ISO 9001 Certification Standards, ISO 17000:2015 Translation Services Standard and SAE J2450 Standards.
17 years in business
10-25
100,000+ words/day
wide range of languages
wide range of services
wide range of industries served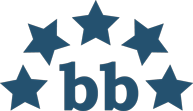 4.6