ISO 9001 quality certified!
Our starting point is that professional translations mean good business. They strengthen your brand and your relationship with your customers and end users.

We therefore make sure that your texts in areas such as technical information, IT, marketing, accounting and finance are translated well. A good translation is not only accurate from the purely linguistic point of view; it must also convey its content and intended message effectively. Our translators translate only into their native language and they have broad knowledge of the subject areas they work with.

We also work with other translation companies as a Language Service Provider (LSP) – we are well known across the world and have an excellent reputation.

Welcome to Teknotrans – and to translations that give results!
48 years in business
10-25
100,000+ words/day
wide range of languages
Translation, Editing, Proofreading
wide range of industries served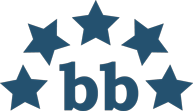 5.0