e-Multicultural Technologies
Datawords is a pioneer in e-Multiculturalism and it localizes, adapts, and deploys the multilingual digital content of major world brands.
We developed special know-how and expertise aimed to adapt the digital strategies of our clients and to make them relevant at the local level, allowing brands to quickly grow internationally. We always provide customized solutions and, working together with our clients, adapt them to different kinds of scenarios.

Our company specializes in the luxury (fine jewelry, fine watchmaking, cosmetics, fashion) and e-Commerce (industry, automotive, electronics) fields but also does work in a variety of other sectors. We are ISO 9001 certified and we adhere to precise criteria when selecting our translation and localization experts in order to ensure the highest quality standards.
20 years in business
100-500
wide range of services
wide range of industries served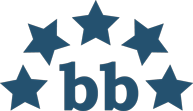 4.6