Your Global Business Language Solution
ARG Translations is a Translation Agency, based in Argentina. Our database is composed of carefully selected, certified translators, native in their target language, with proven experience in several fields of expertise. We have cultivated a reputation for hard work, transparency and a value-added benefit for our customers, which is reflected in our curricular and professional achievements. Our offices are quipped with the necessary technological tools to meet your needs, in the requested time. As an added value, we are fully available through the Internet, which allows us to provide immediate responses to any request from our customers.
ARG Translations was created by qualified master entrepreneurs, expert in company organization. Our desire is to establish a long term relationship with our clients and help them to integrate their services and products into the global market.
13 years in business
Less than 3
100,000+ words/day
8 languages supported
5 services offered
wide range of industries served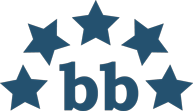 5.0