Your Expert Localization Partner
Lingo Soft is a leading translation and localization agency powered by talents of high caliber. Operating across the Middle East, Asia and Africa, our language services are delivered in up to 30 languages in almost all industries.

The company integrates professional experience in the localization industry with advanced knowledge of modern technology, benefiting from human expertise and automated precision.

We have the skill, knowledge and competence necessary to provide high-quality language services that are compliant with the international standards of ISO 9001:2015 for Quality Management System and ISO 17100:2015 for translation services.
14 years in business
100-500
100,000+ words/day
wide range of languages
wide range of services
wide range of industries served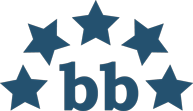 5.0