Your language solutions provider
"​Translator SRL has been a player on the translation market since November 2004. The company is a language service provider ISO 9001 certified and its workflow complies with ISO 17100 standards for linguistic services. Now, Translator SRL is an ELIA member and, according to the annual top of business global performance (IPGA) of The National Council of Small and Medium Sized Private Enterprises in Romania (CNIPMMR), one of the top 5 LSPs in Romania.
The company is based in one of the oldest and most representative university towns in Europe which, thanks to its fully-fledged IT industry, is known as the Silicon Valley of Romania. It is an extremely congenial blend of tradition and modernity, which provides us with the opportunity of a high-quality selection pool.
Translator SRL currently operates with 10 in-house employees and more than 600 freelancers (translators, proofreaders, linguists, interpreters and graphic designers) in Romania, Europe, USA, Canada and Asia.
We provide translation, proofreading, interpreting, localization, cultural adaptation, voice over, desktop publishing (DTP) and subtitling services, lease of conference equipment, support-services aimed to help maintain and enhance your business relationships with customers and partners."
15 years in business
10-25
100,000+ words/day
wide range of languages
wide range of services
wide range of industries served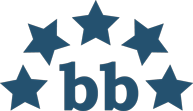 5.0