LEGAL | MEDICAL | TECHNICAL TRANSLATION
United Arab Emirates, Malaga
+34-951-406-815
https://www.universal-translation-services.com
"We offer high quality global translation services at the best prices. Our workforce comprises of proficient linguists with specializations in various languages. Any large assignment will present no difficulty to our dedicated team who will meticulously handle your requirements. Our clients are our main priority which is why our team understands their different needs. Be it a large task or a small one, we would be happy to be involved.
Furthermore, the company is backed up with ISO certification which means that team members adhere to the industry's rigid quality standards at all times. In order for us to live up to our promise of an outstanding service, each job is assigned to a linguist who specializes in the relevant field.

We aim to render quality work; hence our translators and editors have been rigorously screened and selected. These professionals work for our team on a full-time basis and are regarded as expert speakers of their native language. For your translation, editing, proofreading and localization needs, look no further and leave it to us. Universal Translation Services will make things possible for your company by precisely conveying what has to be said in whatever language and wherever in the world it may be.

Our office is open 24 hours a day, 5 days a week. We are working in three project management teams to help you at any time of the day with your translation.

You can chat with us through live support or you may use the form below to contact us. We will get in touch with you within half an hour to send you our quote regarding your translation.

We look forward to hearing from you.
6 years in business
100-500
10,000+ words/day
wide range of services
wide range of industries served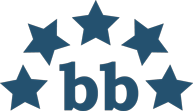 5.0