Quality translation to order
We have served our partners for more than 19 years in 20 countries with 150 highly educated and experienced professional translators. Since 1998 our clients have engaged us with more than 15,000 orders.
You can trust us with translations as well as interpreting services in any field, such as finance, legal, technical or medical.

We handle economic reports, contracts, annual reports, technical specifications, websites, audit and consulting documents, information materials, official letters and certificates but also personal texts with the same diligence and care.

Our interpreting services can be used both nationwide and around the world, at conferences, small group meetings, workshops and factory visits.
23 years in business
4-9
1,000+ words/day
wide range of services
wide range of industries served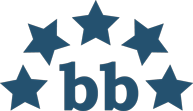 5.0