Meeting your linguistic needs.
Founded in 2012 in Thailand, Modus is a family owned language services provider. Between the five of us, we are fluent in 7 languages and have joint experience of over 40 years in working with people and organisations from different backgrounds and countries.

Since 2012, our team has gradually expanded and we now have teams of linguists based in Thailand and other countries such as Egypt and England. In 2015, we also registered our limited company in the UK in order to offer localised services to our UK clients.

We work with linguists and contractors from around the world to offer high quality personalised services to our clients.
7 years in business
10-25
10,000+ words/day
wide range of languages
wide range of services
wide range of industries served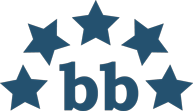 5.0