Le mot juste, c'est nous qui l'avons !
Word Illusio is a France-based company (Versailles) which offers multilingual services : translation, proofreading, interpretation and copywriting. We work with 35 languages with enthusiast partners.
We offer our expertise for all your translation projects in order to increase your visibility and improve your communication.
2 years in business
Less than 3
1,000+ words/day
wide range of languages
wide range of services
wide range of industries served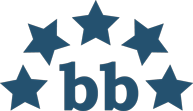 5.0