Excellent translator! Very cooperative and professional. Will absolutley work with again.
Christina Keating (X)
Mar 17, 2009
Very quick translation. Was pleased in every way.
Outsourcer feedback
(Those who did not leave a comment)
Dec 01, 2010
Luis de Larrauri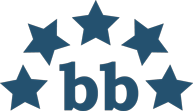 AARON TRADUCCIONES, S.L.
Avg. LWA :
5
(3 entries)
Willing to work with again:
Yes
This sevice provider has not yet received any colleague feedback.
Have you worked alongside this service provider? Leave K.Gubernskaya a rating.