This service provider is not currently displaying positive review entries publicly.
5.00 (3 reviews)
---
Strommen
Feb 07, 2020
Average WWA rating given: 5.00
(16 entries)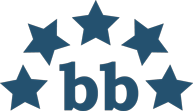 Strommen Inc
Avg. LWA :
5
(32 entries)
Very fast and responsive translator. Looking forward to working with Moon Yang again.
This sevice provider has not yet received any colleague feedback.
Have you worked alongside this service provider? Leave Moon Yang a rating.