Anneken
Jun 17, 2020
Average WWA rating given: 5.00
(5 entries)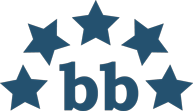 Ad Verbum Taalbureau
Avg. LWA :
5
(2 entries)
Working with Edward is always a pleasure! He delivers top quality translations and is a reliable and very professional translator.
Edward recently took on a web conference interpreting assignment at short notice. He is very responsive and professional and our client was extremely pleased with the quality of the interpreting service that he provided. We will definitely be using Edward's services again.
Edward is a highly professional and trustworthy translator. Good communication, excellent translations. I highly recommend!
Edward delivers great quality translations, always on time!
Emma Tidey
(Kwintessential)
Jan 20, 2015
Brilliant service and I wouldn't hesitate working with Edward again.
Barbara Meyers
(Xplanation)
Jan 16, 2015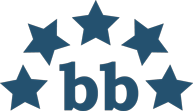 ABBYY language services (formerly Connective Language Services LLC)
Avg. LWA :
2
(5 entries)
Fast response times and gets through a lot of work in a short space of time!
A very professional and reliable person. Fast and accurate. Thanks for all your excellent work, Eddie!
Iris
(Knauf)
Jun 19, 2014
He has all the qualities of a good translator: perfect in both languages we requested, attentive, correct, punctual and very friendly. I would always call him again!
A very reactive person. I will work again with Eddie for sure. Cristina
Gwendoline
(ISTE)
Apr 29, 2014
We are really happy with the work provided by Edward. The quality of the translation was high. He has been efficient (met all the deadlines), conscientious all along the project. He did not hesitate to communicate with us if he had any problems or queries. He has quickly understood our process which has been really helpful. We have already given to him another project to take on.
Very professional, reliable and friendly!
Edward supplies us with consistent high quality and always delivers on time. He's a great translator to work with.
Eddie is a very professional young and dynamic interpreter. Autonomous, a good listener and an excellent contact with the client.
Outsourcer feedback
(Those who did not leave a comment)
Nov 17, 2015
talkingheads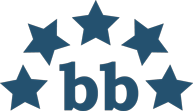 Talking Heads
Avg. LWA :
4.9
(15 entries)
Willing to work with again:
Yes
This sevice provider has not yet received any colleague feedback.
Have you worked alongside this service provider? Leave EDWARD CLAY a rating.