Jakub Kościelniak
Jan 02, 2016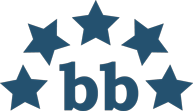 Mediglobal Sp. z o.o. Sp. k. (previously Word2)
Avg. LWA :
5
(10 entries)
Highly recommended translator with utmost linguistic competences — I look forward to cooperating again!
Outsourcer feedback
(Those who did not leave a comment)
Nov 16, 2015
Silvia Ascione
Willing to work with again:
Yes
This sevice provider has not yet received any colleague feedback.
Have you worked alongside this service provider? Leave silwioski a rating.