Codex Global
Jun 17, 2019
Average WWA rating given: 5.00
(210 entries)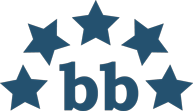 CodexGlobal / Codex Global Ltd / CodexBilingua / Codex Global
Avg. LWA :
5
(412 entries)
Sofie is a very professional and reliable linguist. She is a pleasure to work with. We recommend her services!
I recently worked with Sofie and she was very responsive when I asked her availability. She did a great, accurate translation and I hope I will work with her again soon.
This sevice provider has not yet received any colleague feedback.
Have you worked alongside this service provider? Leave Sofie Janssens a rating.