Nitin Goyal
Feb 17, 2019
Average WWA rating given: 5.00
(8 entries)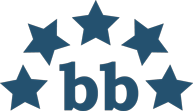 Krishna Translations / Nitin Goyal
Avg. LWA :
5
(224 entries)
Wonderful translator, most dependable.
Fast and reliable translator. I will be very happy to keep working together in the future.
I highly recommend Cerise. The quality I received is great.
Cerise helped me in a very difficult time. She was very professional regarding her charges but more in delivering the completed files. She is a dependable colleague. Would like to work with her again.