Melanie was very helpful and provided an excellent service. She was responsive (despite the time zone difference!), kind, and nothing was too much trouble. The assignment we allocated to her was very challenging, but she did a great job and was very keen to get it right. We totally recommend her and treasure the chance to work with her in the near future. Thank you very much, Melanie! You are an excellent professional.
tomedes
Sep 25, 2018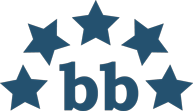 Tomedes Smart Human Translation / Tomedes.com / Doinspire
Avg. LWA :
4.9
(376 entries)
Melanie is a professional and diligent translator, pleasure to work with. We will sure with Melanie again.
Outsourcer feedback
(Those who did not leave a comment)
Aug 24, 2018
Irina Soz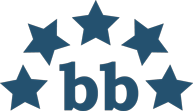 OnTheGoSystems / icanlocalize
Avg. LWA :
5
(5 entries)
Willing to work with again:
Yes
Jul 29, 2018
Fabricio (Silva)
Willing to work with again:
Yes
Lisa Yannucci
(Mama Lisa's World)
Mar 12, 2018
Melanie was very helpful with providing the Arabic text to some songs for Mama Lisa's World.
There is no other feedback to show at this time.