Accurate and good translations.

Ampere Nordic
Oct 18, 2019
Average WWA rating given: 5.00
(7 entries)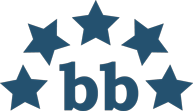 Ampere Nordic
Avg. LWA :
5
(8 entries)
Professional approach and deliveries on time; high quality translations. It's a pleasure to work with Elin.
Elin Gjerrud
(this provider)
Thank you! - It is a pleasure to work with you guys also - You`re the best :)
Heidi Havre
(Eventyrhagen)
Sep 20, 2019
I am a photographer and have worked with Elin several times on a book Project, a website, designing and authoring a sales brochure and preparations for exhibitions. Elin is incredibly talented and fantastic to work with! Since I'm not very good in English myself, the help she has given me has been incredible! She has a beautiful personality, is extremely helpful, accurate, reliable, incredibly adaptable to me and all my ideas, and a great, great pleasure to work with! - I I give my very best recommendations and will definitely work with her again!
Outsourcer feedback
(Those who did not leave a comment)
Oct 24, 2019
Ampere Nordic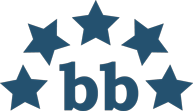 Ampere Nordic
Avg. LWA :
5
(8 entries)
Willing to work with again:
Yes
This sevice provider has not yet received any colleague feedback.
Have you worked alongside this service provider? Leave Elin Gjerrud a rating.