It's a pleasure working with you Sebastijan.
Serdar (X)
Serdar (X)
Jun 24, 2008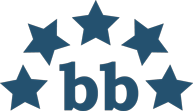 SilkRoad Translation / Turkish Translation
Avg. LWA :
3.7
(1 entry)
Professional, reliable, high quality, delivery on time, professional committing to the client instructions
This sevice provider has not yet received any colleague feedback.
Have you worked alongside this service provider? Leave Sebastijan P a rating.