Stuart McAlister
(InterRelocation )
Apr 27, 2018
Working with EDMF and Dougie is always a pleasure.
Dr. Buzás György Miklós
(Ferencváros Health Center)
Apr 10, 2018
Edit Mcalister
(Expat Press Hungary)
Apr 09, 2018
Excellent service provider, a true professional. Always on time, accurate, the highest level of translation and proofreading services I've ever gotten.
Excellent collaboration. We are very happy with Douglas.
Herbert Ochsenbein
Apr 11, 2007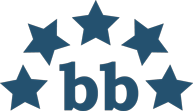 Vision Translations / Vision Translations AG
Avg. LWA :
5
(4 entries)
Thank you for your very good work! We hope to have lot more work for you.
Outsourcer feedback
(Those who did not leave a comment)
Apr 27, 2018
Szily Krisztina (Veszprémi Ünnepi Játékok Nonprofit Közhasznú)
Willing to work with again:
Yes
Dec 10, 2013
(CLS Communication )
Willing to work with again:
Yes
Nov 28, 2007
AbroadLink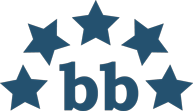 AbroadLink / AbroadLink Translation Services
Avg. LWA :
5
(6 entries)
Willing to work with again:
Yes
Gecov Krisztina
Apr 17, 2018
Douglas Arnott is one of the most reliable, most accurate and most knowledgeable colleagues I have ever worked with. I can only wholeheartedly recommend him to any potential client who appreciates high quality.
Quality and on-time delivery are guaranteed.
Colleague feedback
(Those who did not leave a comment)
May 10, 2018
Kappel Kata (Kapcs-Ford 2002 Bt)
Willing to work with again:
Yes