Máxima puntualidad, trato agradable. Calidad en la traducción.
Professional and reliable services - Highly recommended
Claire did an awesome and professional job, and exceeded our expectations! All in a timely manner, and we definitely are willing to work again with this friendly individual. Recommended!
Outsourcer feedback
(Those who did not leave a comment)
Dec 28, 2010
jotaie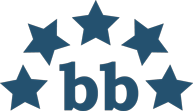 Agencia Interactiva
Willing to work with again:
Yes
This sevice provider has not yet received any colleague feedback.
Have you worked alongside this service provider? Leave Claire Walker a rating.