She is good in adhering to the instructions & submit as per deadline with good quality.

Codex Global
Feb 20, 2019
Average WWA rating given: 5.00
(143 entries)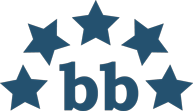 CodexGlobal / Codex Global Ltd / CodexBilingua / Codex Global
Avg. LWA :
5
(352 entries)
We have only worked with Dina on a couple of occasions but she has proven to be a valuable asset to our linguistic team.
This sevice provider has not yet received any colleague feedback.
Have you worked alongside this service provider? Leave Dina Begum a rating.