Liselotte K. de Hennig wrote:
1) Right click on any toolbar of the CrossDesk.
2) Select "Customize" from the context menu.
3) Select the "Keyboard" tab in the "Customize" dialog.
4) Under Category select the "Search" option.
5) Under Commands select "Start concordance search"
6) In the "New keyboard shortcut" edit box enter the desired keyboard shortcut.
7) Close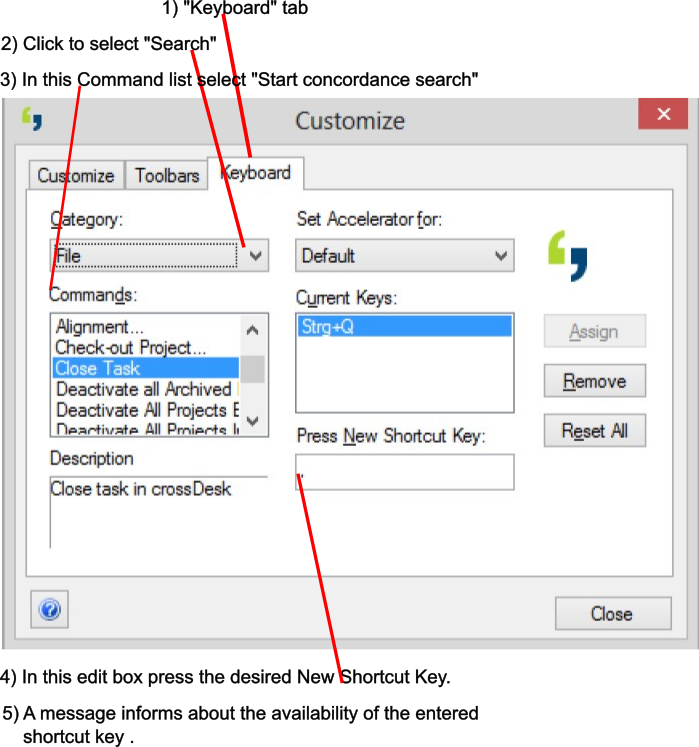 Kind regards

Liselotte



I really appreciate your effort!
Thanks
Darko