Error: MyMemory is not available
Thread poster: Susanne Döring
Susanne Döring

Jordan
Local time:

00:09




Member (2017)


English to German
+ ...

This morning I get the following message:

MyMemory translation service is not available! java.io.IOException: Server returned HTTP response code: 503 for URL: http://api.mymemory.translated.net/get?q=Dragons%20of%20Kings&langpair=en|de&de=cafetran.support@gmail.comDrachen der Könige

The Project Memory is working, Internet is working, I just downloaded a new Java Version, now I am running out of ideas what is wrong. I have a paid CafeTran licence since last February, so I thought it should not be a problem that the Memory runs out of space, or am I wrong?

I hope someone can help because I do a lot of work with CafeTran now.

Thank you
| | |
| --- | --- |
| Probably an error in the connection | Dec 31, 2016 |
This has nothing to do with the (amount of) memory in your computer.

There's probably an error in the connection with the MyMemory server.

Perhaps they are updating their server.

You could get a paid account for Google Translate.

Or, less comfortable, for the time being you could use Google Translate, Yandex or Microsoft Bing Translator as a web service. All these are free.

I've sent you a Skype connection request.
Susanne Döring

Jordan
Local time:

00:09




Member (2017)


English to German
+ ...


TOPIC STARTER
enrfer
Norway
Local time:

23:09




Member (2017)


English to Norwegian
+ ...

| | |
| --- | --- |
| Error 503 Service Unavailable | Dec 31, 2016 |
At: http://mymemory.translated.net

I get this error message:



503 Service Unavailable

No server is available to handle this request.



For the time being you could create a web resource for Yandex. Note that you cannot use the built-in browser. Instead, you'll have to use the integrated system browser. Support for the API of Yandex has been requested (https://cafetran.freshdesk.com/support/discussions/topics/6000042468 ).

From within Yandex, you can easily switch to Google Translate or Bing Translator.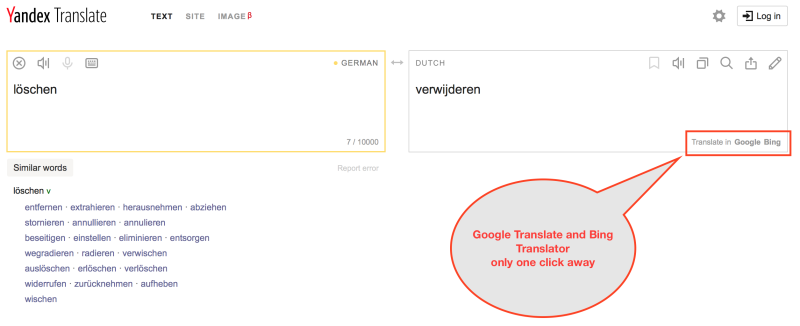 And: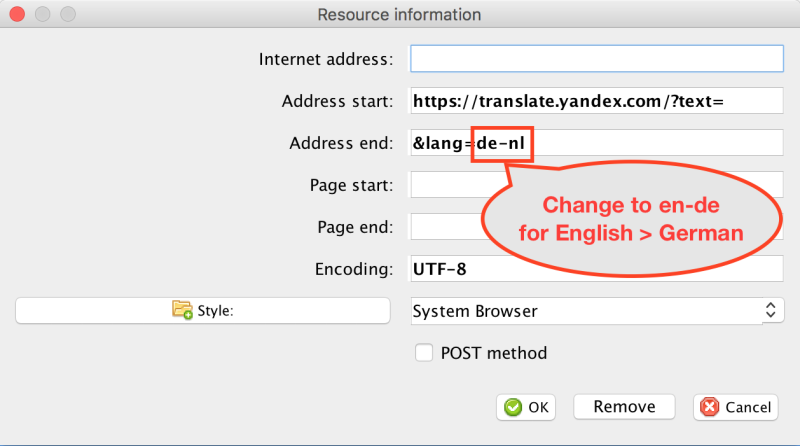 [Edited at 2016-12-31 11:01 GMT]
Susanne Döring

Jordan
Local time:

00:09




Member (2017)


English to German
+ ...


TOPIC STARTER
Yes, mine, too.
So thank you for your help - I was rather clueless and rather suspecting something was wrong with my laptop as CafeTran is getting slow since some days. Now I am happy that it was only something about the server so I can start working again next year


I wish you all a happy new year!

Susanne
To report site rules violations or get help, contact a site moderator:
You can also contact site staff by
submitting a support request »
Error: MyMemory is not available
Anycount & Translation Office 3000
Translation Office 3000

Translation Office 3000 is an advanced accounting tool for freelance translators and small agencies. TO3000 easily and seamlessly integrates with the business life of professional freelance translators.

More info »
BaccS – Business Accounting Software
Modern desktop project management for freelance translators

BaccS makes it easy for translators to manage their projects, schedule tasks, create invoices, and view highly customizable reports. User-friendly, ProZ.com integration, community-driven development – a few reasons BaccS is trusted by translators!

More info »