CafeTran Espresso 2018 freezing on my Macs when opening Studio projects
Thread poster: Hans Lenting

Hans Lenting


Netherlands


Member (2006)


German to Dutch

Since my update to macOS High Sierra I'm experiencing freezing of CafeTran Espresso 2018 when opening Studio projects.

I've made a fresh install of the OS on my MacBook Pro and created a new user account on my iMac. On both Macs the freezing occurs.

The folder structure mirroring the content of the SDLPPX package is created, but the SDLXLIFF files are not loaded in the top left pane. CafeTran Espresso 2018 freezes frequently.

The developer cannot confirm my problem. But at least one other Mac user has the same problems.

Any other Mac users having problems with Studio projects? Please report!

Rox-Edling
Germany
Local time:

22:29




Member (2007)


Spanish to German
+ ...

| | |
| --- | --- |
| Suggested fix | Mar 2, 2018 |
There has been suggested a fix for this problem, which I'll be testing over the next few weeks:



... loading of SDL TMs has been delayed until all the other resources are loaded in today's build. Please install the new build of update 1 of 2018 Akua and try again. The Product version in the About panel should say: 2018030201



Download at: https://www.dropbox.com/s/pemhyqsee6x6a8t/20180301_update.zip?dl=1

[Edited at 2018-03-02 17:41 GMT]
| | |
| --- | --- |
| Looks like the freezing is related to DeepL | Mar 3, 2018 |
I just started CafeTran Espresso 2018 (yesterday's build) to work on the Studio project that I started to work on yesterday. DeepL was ticked in the CT Dashboard.

I had to kill CT: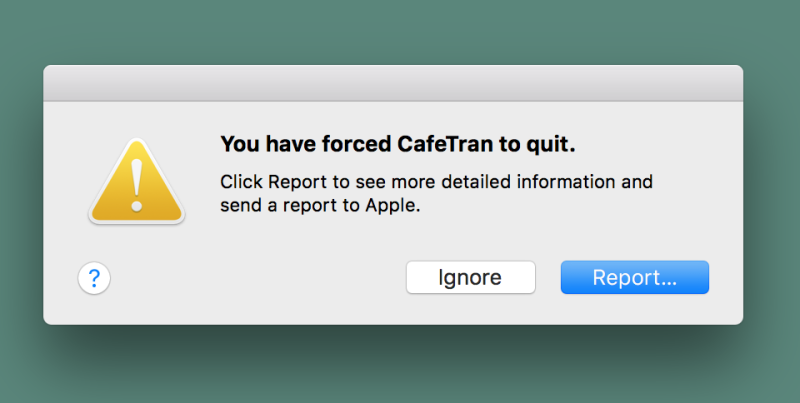 Then I restarted CT, cleared the DeepL checkbox in the CT Dashboard and clicked on Open. This time CT started and didn't freeze. Of course the layout of all joined resources was lost (because of the freezing).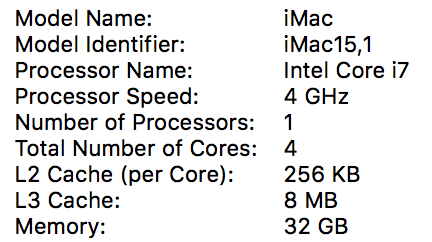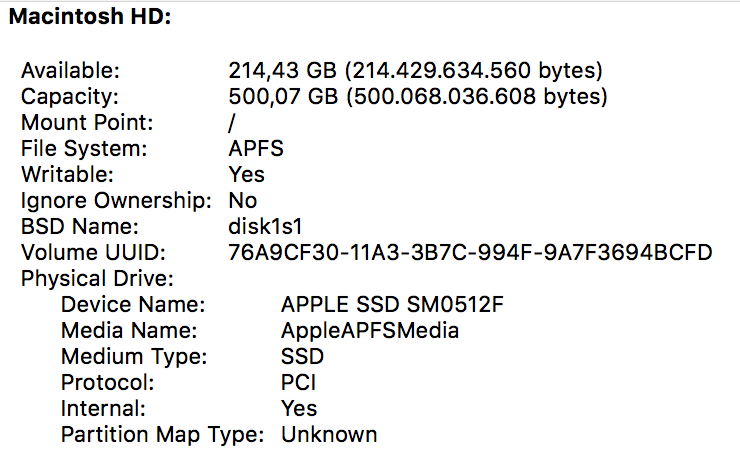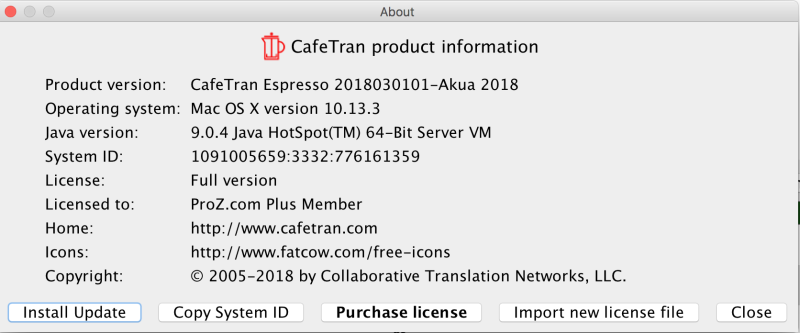 | | |
| --- | --- |
| Yesterday's build: no more DeepL | Mar 3, 2018 |
The screenshot in my previous posting indicates that I actually wasn't using yesterday's build on this iMac. So I installed it:





The good news is that CafeTran Espresso 2018 doesn't freeze when DeepL isn't selected in the CT Dashboard.

The not so good news is that when CT is launched and the DeepL resource is selected from the menu, CT freezes:



| | |
| --- | --- |
| Some light at the end of the tunnel? | Mar 6, 2018 |
It seems that the developer is working hard to solve this problem.

I have just downloaded and installed this version:





After that, I was able to select the DeepL checkbox in the Dashboard and open an already unpacked Studio project.

Keeping my fingers crossed ...
To report site rules violations or get help, contact a site moderator:
You can also contact site staff by
submitting a support request »
CafeTran Espresso 2018 freezing on my Macs when opening Studio projects
Anycount & Translation Office 3000
Translation Office 3000

Translation Office 3000 is an advanced accounting tool for freelance translators and small agencies. TO3000 easily and seamlessly integrates with the business life of professional freelance translators.

More info »
SDL Trados Studio 2019 Freelance
The leading translation software used by over 250,000 translators.

SDL Trados Studio 2019 has evolved to bring translators a brand new experience. Designed with user experience at its core, Studio 2019 transforms how new users get up and running and helps experienced users make the most of the powerful features.

More info »