The 'Lite Version' of SDL Studio?
Thread poster: Hans Lenting

Hans Lenting


Netherlands


Member (2006)


German to Dutch

CafeTran's GUI is probably the one that's most configurable of all CAT tools.

In response to the thread here:

https://www.proz.com/forum/sdl_trados_support/324053-i_need_a_lite_version.html

I configured CafeTran Espresso 2018's GUI to create a non-distracting view, AKA Lite Version.

The main monitor contains CT's main GUI, of which some elements (button bars etc.) can be hidden, to make it even less distracting: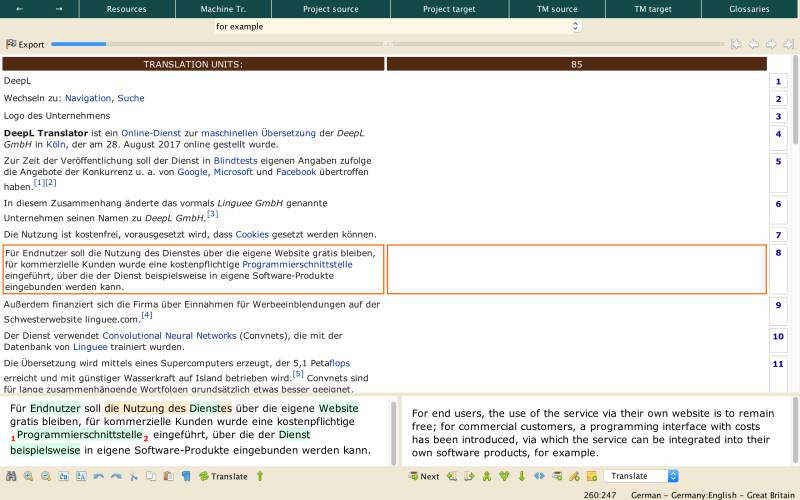 The secondary monitor displays the Match Board, containing all resources (MT systems, glossary matches, TM segment and fragment matches, etc.):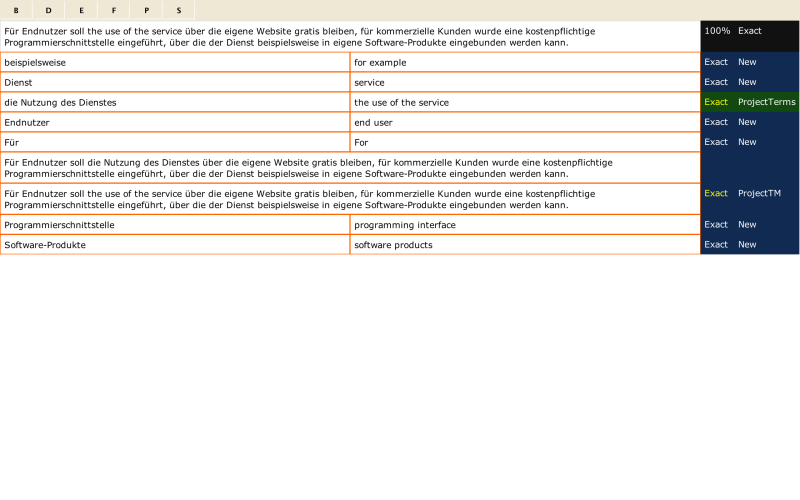 Or: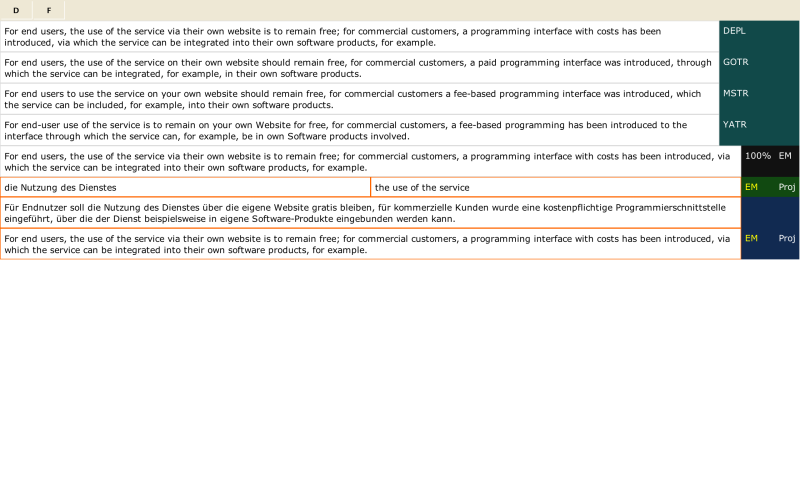 This is as 'lite' (clean) as I can get the main screen (though the red tags can be hidden too):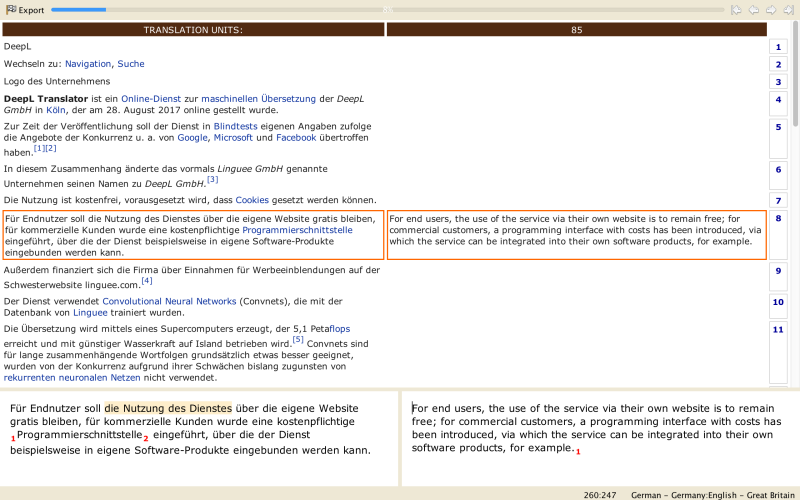 [Edited at 2018-03-28 13:49 GMT]
To report site rules violations or get help, contact a site moderator:
You can also contact site staff by
submitting a support request »
The 'Lite Version' of SDL Studio?
Déjà Vu X3
Try it, Love it

Find out why Déjà Vu is today the most flexible, customizable and user-friendly tool on the market. See the brand new features in action: *Completely redesigned user interface *Live Preview *Inline spell checking *Inline

More info »
BaccS – Business Accounting Software
Modern desktop project management for freelance translators

BaccS makes it easy for translators to manage their projects, schedule tasks, create invoices, and view highly customizable reports. User-friendly, ProZ.com integration, community-driven development – a few reasons BaccS is trusted by translators!

More info »