Scanning source documents for possible non-translatables
Thread poster: Hans Lenting
Hans Lenting

Netherlands


Member (2006)


German to Dutch

In this thread: https://www.proz.com/forum/cat_tools_technical_help/324470-tm_anonymization_gdpr.html

I wrote:



Create a set of regular expressions to filter the source segments directly after import of the source document. Scan the filtered segments for non-translatables.



With the option Extract reg. exp. results you can collect candidates for non-translatables. Once you have collected them, you can tag them as regular expressions and save them in a glossary for non-translatables. These won't be send to the MT system (when Edit > Preferences > Mask non-translatable fragments option is selected).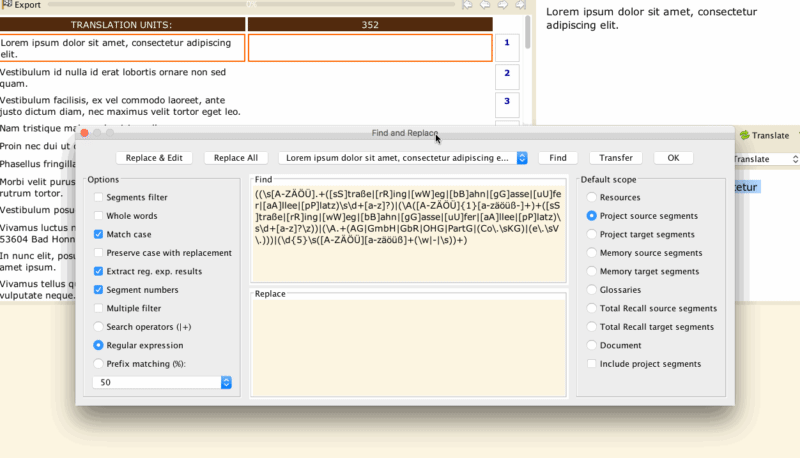 [Edited at 2018-04-14 09:56 GMT]
Hans Lenting

Netherlands


Member (2006)


German to Dutch


TOPIC STARTER
| | |
| --- | --- |
| Creating a glossary from the found candidates | Apr 15 |
Here's a script to convert the results of the Reg. exp. results pane to regular expressions that can be used in a glossary for regular expressions. You'll need the (free) version of BBEdit (https://www.barebones.com/products/bbedit/ ).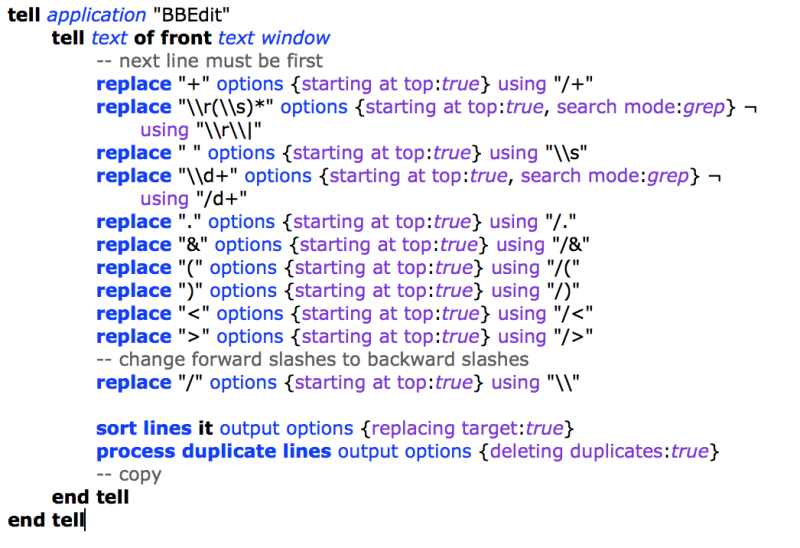 The tagged items (real regular expressions now):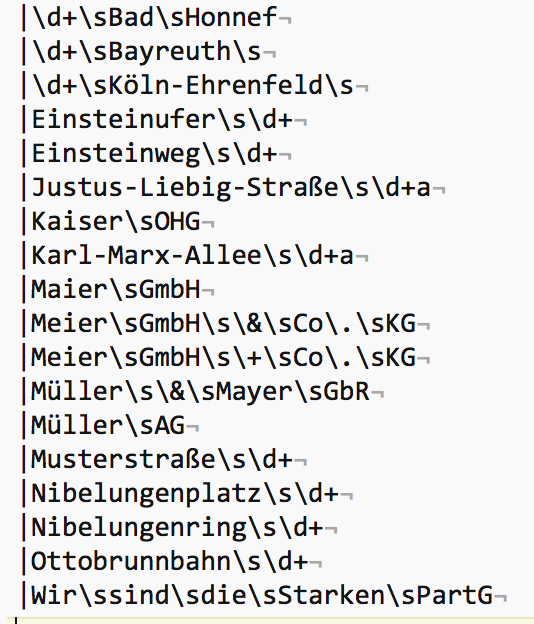 Once all entries in the glossary have been tagged, you create a glossary definition: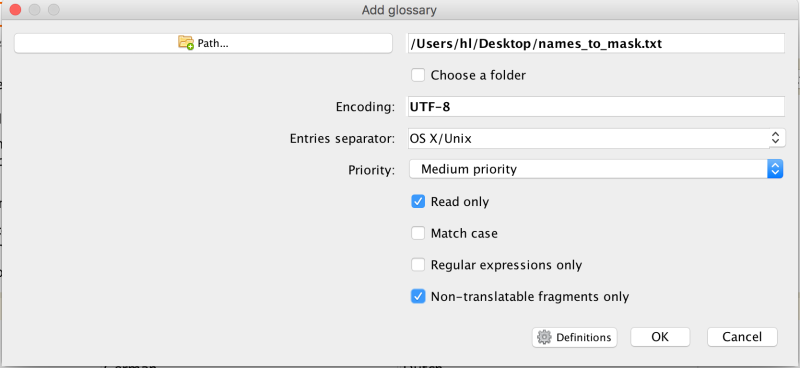 The non-translatables from the glossaries will be recognised: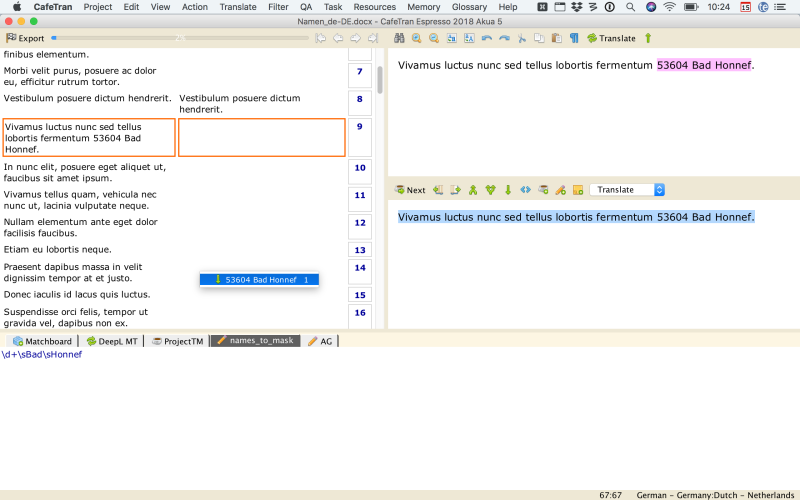 Due to a glitch, not all non-translatables will be displayed in the glossary pane (they will be recognised, though):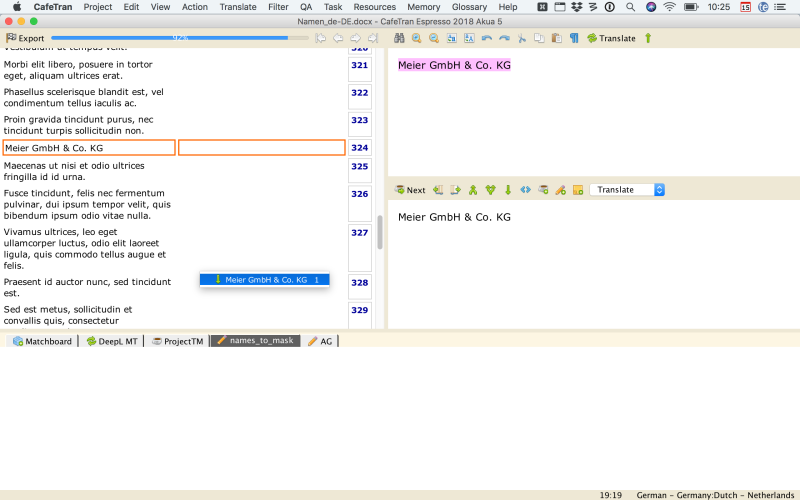 Masked non-translatables won't be send to the MT systems: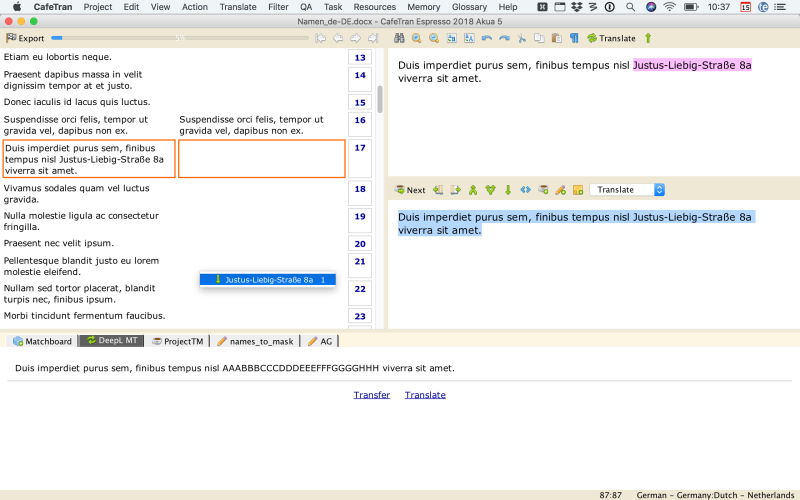 [Edited at 2018-04-15 08:43 GMT]
To report site rules violations or get help, contact a site moderator:
You can also contact site staff by
submitting a support request »
Scanning source documents for possible non-translatables
WordFinder Unlimited
For clarity and excellence

WordFinder is the leading dictionary service that gives you the words you want anywhere, anytime. Access 260+ dictionaries from the world's leading dictionary publishers in virtually any device. Find the right word anywhere, anytime - online or offline.

More info »
SDL Trados Studio 2019 Freelance
The leading translation software used by over 250,000 translators.

SDL Trados Studio 2019 has evolved to bring translators a brand new experience. Designed with user experience at its core, Studio 2019 transforms how new users get up and running, helps experienced users make the most of the powerful features, ensures new

More info »