Source and target have to be the first 2 columns in glossaries?
Thread poster: Hans Lenting

Hans Lenting


Netherlands


Member (2006)


German to Dutch

In the past, there was a setting in Preferences to indicate that glossaries were read from LTR, RTL or in both directions. After the introduction of the multi-lingual glossaries, this setting seems to have disappeared.

I've done some testing and to my astonishment, the source has to be the first column of the glossary and the target has to be the second. It's obviously not enough to specify the language code in the first row.

So this glossary: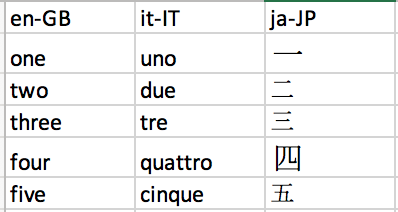 Cannot be used for it-ja, whereas this, rearranged, glossary can: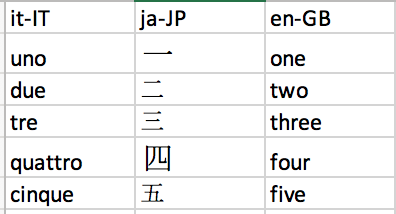 Like in this project: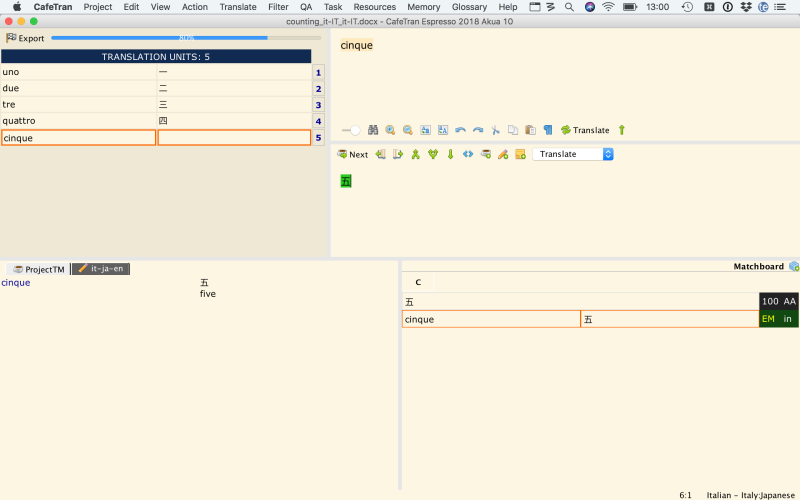 Is it really impossible to specify the first or the second column as the source and the third as the target (etc.), while at the same time be able to use auto-assembling?

[Edited at 2018-06-17 12:15 GMT]
Aliseo Japan
Japan
Local time:

19:37




Member


Italian to Japanese
+ ...

| | |
| --- | --- |
| Isn't it automatic? | Jun 17, 2018 |
Hi Hans,

I did some testing yesterday with exactly the same three languages in the glossary, and CT displays (from left to right) the source terms, the target terms and then the third language terms depending on the current project's language pair direction. Thst is, CT sets the language order automatically.

I will do some more tests today or tomorrow to confirm this.

Igor Kmitowski


Poland
Local time:

11:37




Member (2016)


English to Polish
+ ...

To report site rules violations or get help, contact a site moderator:
You can also contact site staff by
submitting a support request »
Source and target have to be the first 2 columns in glossaries?
TM-Town
Manage your TMs and Terms ... and boost your translation business

Are you ready for something fresh in the industry? TM-Town is a unique new site for you -- the freelance translator -- to store, manage and share translation memories (TMs) and glossaries...and potentially meet new clients on the basis of your prior work.

More info »
Déjà Vu X3
Try it, Love it

Find out why Déjà Vu is today the most flexible, customizable and user-friendly tool on the market. See the brand new features in action: *Completely redesigned user interface *Live Preview *Inline spell checking *Inline

More info »