Merging glossaries

ibz


Local time:

17:23




Member (2007)


English to German
+ ...

Hello,

You can copy your glossaries to a folder, and then, in CafeTran, use Glossary > Glossaries folder (enable), then Glossary > Add glossary and select the folder.

After that, it is just a matter of saving the glossary. You can add it to the Dashboard for easy reuse in the future.

As a matter of precaution, I suggest you just check that all use the same source and target languages/language variants.

Jean

[Edited at 2019-01-11 14:16 GMT]
| | |
| --- | --- |
| Existing project or dummy project | Jan 11 |
Irene,

If you use an existing project, you can simply close the new glossary tab once you have saved it as intended. This way, that resource won't be loaded automatically if you reopen the project in the future.

Otherwise, you can create a dummy project (in the same language pair) or just close the Dashboard (Dashboard menu button > Close Dashboard) and proceed from there, with no project loaded. In all cases, you have to set the correct language pair in the Dashboard when doing so.

Jean

[Edited at 2019-01-11 14:22 GMT]

Hans Lenting


Netherlands


Member (2006)


German to Dutch

| | |
| --- | --- |
| Advanced feature: You can arrange your glossaries before merging them | Jan 12 |
You can arrange your glossaries before merging them. That way you can determine the order of the target terms for each source term. The first target term will be used for auto-assembling.

Assign letters or numbers to the names of your glossaries to create an order. The highest number (letter) should contain the target terms that should be used for auto-assembling (that should be displayed as the first translations).

So, if you have three glossaries, named a, b and c: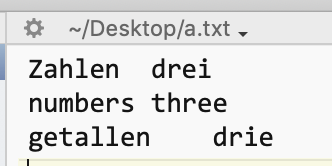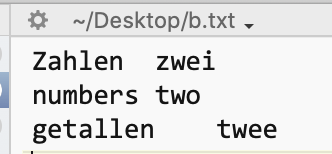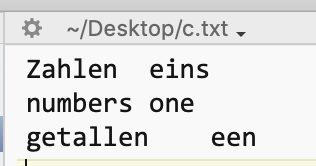 Combining them will give you:





Then you choose the command Glossary > Merge alternative translations:





If you have hundreds of glossaries to combine, you can use a dedicated file renaming tool or the corresponding feature in a file manager like TotalCommander or Crax Commander.


[Edited at 2019-01-12 07:19 GMT]
Michael Beijer


United Kingdom
Local time:

16:23




Member (2009)


Dutch to English
+ ...

| | |
| --- | --- |
| Rons CSV Editor highly recommended | Jan 12 |
If you're on Windows, I highly recommend managing glossaries in https://www.ronsplace.eu/products/ronseditor

which is basically a text editor capable of displaying delimited txt files (tabulated, csv, etc.) like in a spreadsheet, so you can see what you are doing, move columns/rows around, filter stuff, etc.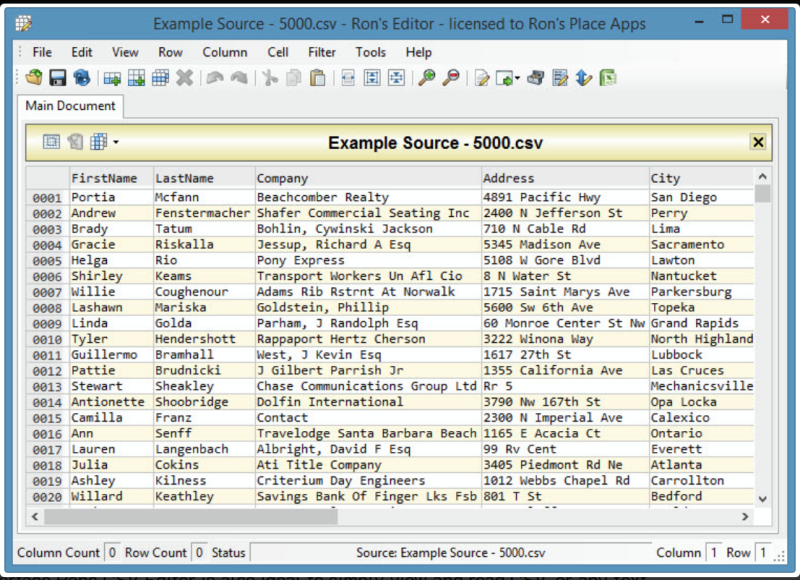 Michael

[Edited at 2019-01-12 14:31 GMT]

Hans Lenting


Netherlands


Member (2006)


German to Dutch

To report site rules violations or get help, contact a site moderator:
You can also contact site staff by
submitting a support request »
Merging glossaries
SDL MultiTerm 2019
Guarantee a unified, consistent and high-quality translation with terminology software by the industry leaders.

SDL MultiTerm 2019 allows translators to create one central location to store and manage multilingual terminology, and with SDL MultiTerm Extract 2019 you can automatically create term lists from your existing documentation to save time.

More info »
CafeTran Espresso
You've never met a CAT tool this clever!

Translate faster & easier, using a sophisticated CAT tool built by a translator / developer. Accept jobs from clients who use SDL Trados, MemoQ, Wordfast & major CAT tools. Download and start using CafeTran Espresso -- for free

More info »