Pages in topic: [1 2] >
Are translators based in China threatening the livelihood of their counterparts in the US and Europe

asiatsp
Local time:

20:12


French to Chinese
+ ...


Bertha S. Deffenbaugh


United States
Local time:

05:12


English to Spanish
+ ...


Patricia Myers
United States
Local time:

05:12


English to Catalan
+ ...

that we have to understand that every country has a different economy. What is considered a fair rate in the US or Europe can be considered too expensive and unrealistic in China . Nonetheless, if a translator based in China works for a company in Europe or the USA he/she should charge the same rates a translator in the USA or Europe would charge.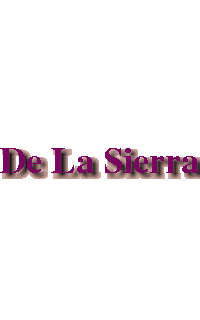 Rufino Pérez De La Sierra


Canada
Local time:

09:12


English to Spanish
+ ...

| | |
| --- | --- |
| Charge accordingly | Jun 17, 2002 |
At least that is what I do. The main reason why I started working with international clients was getting more money. Mexican prices are too low for the clients in the United States, Canada or Europe, but that is why I want to work for those clients, so I can charge more.


After reading all of these posts I have come to realize that charging accordingly also keeps me from lowering the prices of my collegues.


So long!


Rufino P閞ez De La Sierra

Chinoise


Local time:

09:12


English to Chinese
+ ...

| | |
| --- | --- |
| I've been wondering | Jun 17, 2002 |
why there isn\'t a single reply to my questions concerning how to file tax returns in Canada as freelancers. Now I\'ve uncovered the secret: I actually used the wrong language there.It is English that is most widely used in today\'s world, and the use of the mother tongue will accordingly reduce the frequency of visits by our cordial colleagues. Therefore, let me put forward my tedious questions again here(purely in English):

1.Being independent freelancers(not agencies),are we also entitled to the benefits of tax deductions?(e.g.claims for software products,dictionaries, etc.)?

2.Are we obligated to obtain a Business Number and use it to charge GST?

3.Do we also need to ask for a T4 form when working for overseas companies, and what if they don\'t have this stuff at all?


I know my questions are both wordy and vexing, but I just cannot help asking them. Hope to get help from you, my dear colleagues(friends,brothers,sisters,etc.)

Thanks!


P.S. If the answer to my first question is \"No\", then we really need to seriously ponder over the threat imposed upon us by our competitors in our homeland!(I am just joking.)


Gratefully yours,

Betty

Roomy Naqvy


India
Local time:

17:42


English to Hindi
+ ...


BelkisDV


United States
Local time:

08:12


Spanish to English
+ ...

| | |
| --- | --- |
| To Mr. Naqvy | Jun 17, 2002 |
\"Bertha, your comment about *poor quality* was uncalled for in this context. Dongwei Chu had made no such assertion\"


Sir,


Where in Bertha\'s posting does it say that Mr. Dongwei Chu made that assertion? Her posting begins with \"It is my opinion that\" and she proceeds to give her opinion, to which she is entitled.


I happen to agree with her, that most cheap translations are poor quality ones and again, that is my opinion. You get what you pay for.


Sincerely,

Belkis D韆z-Vidaillet

thierry2
English to French
+ ...

Karin Adamczyk


Canada
Local time:

08:12


French to English

| | |
| --- | --- |
| You might get more responses if you post in the right forum | Jun 18, 2002 |
That said, you can find all the info you need at http://www.ccra-adrc.gc.ca/formspubs/pubs/tax/business/menu-e.html


HTH,

Karin Adamczyk


[quote]

On 2002-06-17 18:32, BBW,linguist wrote:

why there isn\'t a single reply to my questions concerning how to file tax returns in Canada as freelancers.

Patricia Lutteral


Argentina
Local time:

09:12


English to Spanish
+ ...

| | |
| --- | --- |
| Similar quality | Jun 18, 2002 |
Translators based on less expensive countries can indeed lower the average rates. And that is precisely because they can offer the same quality, otherwise their \"product\" wouldn\'t be comparable. Brazilian shoes are very cheap, Italian shoes are very expensive. Are Brazilian shoes threatening the Italian industry? No, their markets are different.


But translation, that\'s a different thing. The quality of the product may be the same, or better, and the price can be much lower. As Roomy says, there are lousy translators in rich Western countries; and there are excelent translators in China, Latin America or India. They may be unexpensive, but they are not cheap. They even know that the superlative of cheap is \"cheapest\", now that the issue of quality has been mentioned.


But some of our colleagues are also right when they say that globalization has two sides: working with international clients usually means that those unexpensive translators may start earning more decent rates for their job.


Anyway, every person has their own circumstances. Some can afford to say \"no\" to low rates, some others can\'t. Some low quality translators make more money than others because they are better located. It\'s not quality, it\'s just geography.


Best regards,


Patricia

Chinoise


Local time:

09:12


English to Chinese
+ ...

| | |
| --- | --- |
| Bonjour, Karin ! | Jun 18, 2002 |
Merci beaucoup pour votre aide. J\'ai trouvle site sur mon ordinateur. Toutes les choses sont clairement expliqus lbas. C\'est formidable! Merci et bonne soir!

(I\'m trully grateful to you for your enormous help. Have an extremely nice evening!)


My compliments,


Betty

[ This Message was edited by: on 2002-06-18 01:58 ]

[ This Message was edited by: on 2002-06-21 00:56 ]
| | |
| --- | --- |
| something I'll never understand | Jun 18, 2002 |
I\'ll never understand, I\'m completely puzzled, I can\'t understand, why any translator should want to lower his/her own rates to half the price of the market, or to 30%, 20% of the accepted market price.

However, this has been defended over and over again by some ProZ members in different discussion topics.

Nor do I understand the concept of \"being forced to\" do so.

If I know that a rate of, say, 0.12 is standard in the market, why in hell do I want to drop it to 0.03. Whatever agencies pay in my country, I use Internet and I\'m able to do my maths and go for the best retribution. I know I provide an excellent service, and I know that my target agencies will be glad to pay me those, say, 12 cents.


Now, if I start lowering, many top agencies may start thinking I\'m happy to earn less -they may even think they were overpaying me.


In fact, multiply these my misterious actions by 10,000 translators doing so, and there you have a very, very sad picture. I call it a tragic picture.


It will take time and a lot of explanation to convince my customers they should go back and pay me my, say 12 cents. Let alone tell them that, as the cost of living goes up, I need to update my rates accordingly.


And this leads me back to Why.

Why do I lower my rates or offer lower-than-market-accepted rates?


Maybe I\'m not good enough?

Maybe \"I\'m starting out\"?

Perhaps I\'m a student?

I want to help my country?

I\'m playing international soccer?

I want my customer to fall in love with me?

I don\'t know how to take a stand and keep it?

I\'m not good at negotiating contracts?


Any other reason, please?


With all due respect.


And thank you in advance!

Thank You Very Much

[ This Message was edited by: on 2002-06-18 02:06 ]

BelkisDV


United States
Local time:

08:12


Spanish to English
+ ...

| | |
| --- | --- |
| Yes and No (just call me 墙头草) | Jun 18, 2002 |
Having posted a controversial topic in the forum previously, it would be hypocritical of me not to chip in with something here. I think the answer is both yes and no. It is inevitable that increasingly large amounts of Eng to Chi translation will be done or subcontracted to China for a number of reasons not least of which is cost. However, some Chinese companies are shortsighted in some of their approaches and methodologies and it will be some time before the industry as a whole develops to world standards. Therefore, many global translation companies may subcontract translations out to partners in China and then take their output and refine it with their editing and checking systems. This would seem to be a scientific way of doing things. Perhaps the \"Yellow Translator Peril\" is but one step in the evolutionary (devolutionary?) process towards the dreaded MT. Living in a country of over a billion makes you tend to belive in all sorts of impossibilities. If everyone sneezes over here at the same time, then Europeans and Americans of all professions might have to run for cover!

asiatsp
Local time:

20:12


French to Chinese
+ ...


TOPIC STARTER
| | |
| --- | --- |
| My Internet Experience | Jun 18, 2002 |
Thank you all for your contributions to the topic.

I was not a poor translator and even once won a national prize for translation.

I know Internet well enough and even once was a manager in an IT company.

But this does not guarantee success in recruiting international translation jobs.

I was online since 1997. The facts are:

1. I get more orders from translation agencies, including a company in Ukraine and another in Malaysia for English/Chinese translation, than from direct contacts.

2. Although the potential client may say that my test translation has been good, they finally will choose someone in their area, for example, Volkswagen.

3. I make much more money locally than internatinally though the international rates are much higher.

I agree that geography still plays an overwhelming role in the global allocation of translation jobs. Physically being there is always an advantage.

Anyway, translators do have more opportunities thanks to the Internet.

Apart from rates, response time, technological means and payment matters, etc. are the other factors that help decide whether the far away translator or the local translator is chosen.

Thanks again for your contribution. There are many things we need to talk about so that we can do better in the future.

Rgs,

Dongwei
Pages in topic: [1 2] >
To report site rules violations or get help, contact a site moderator:
You can also contact site staff by
submitting a support request »
Are translators based in China threatening the livelihood of their counterparts in the US and Europe
Wordfast Pro
Translation Memory Software for Any Platform

Exclusive discount for ProZ.com users! Save over 13% when purchasing Wordfast Pro through ProZ.com. Wordfast is the world's #1 provider of platform-independent Translation Memory software. Consistently ranked the most user-friendly and highest value

More info »
SDL Trados Studio 2019 Freelance
The leading translation software used by over 250,000 translators.

SDL Trados Studio 2019 has evolved to bring translators a brand new experience. Designed with user experience at its core, Studio 2019 transforms how new users get up and running, helps experienced users make the most of the powerful features.

More info »