Umfrage zur Weiterbildung im Übersetzungsbereich
Thread poster: RWSTranslation
RWSTranslation
Germany
Local time:

18:25



Member (2007)


German to English
+ ...

Weiterbildung im Übersetzungsbereich ist eigentlich eine Selbstverständlichkeit. Doch was nutzen Übersetzer und was würden Sie gerne nutzen. Eine Umfrage soll Licht ins Dunkel bringen. Nehmen Sie sich ein paar Minuten Zeit und helfen Sie mir ihrer Antwort. Die Umfrage ist natürlich anonym und unverbindlich. Die Ergebnisse werden für alle veröffentlicht.

http://www.rws-group.de/de/news/umfrage-zu-weiterbildungen-im-uebersetzungsbereich/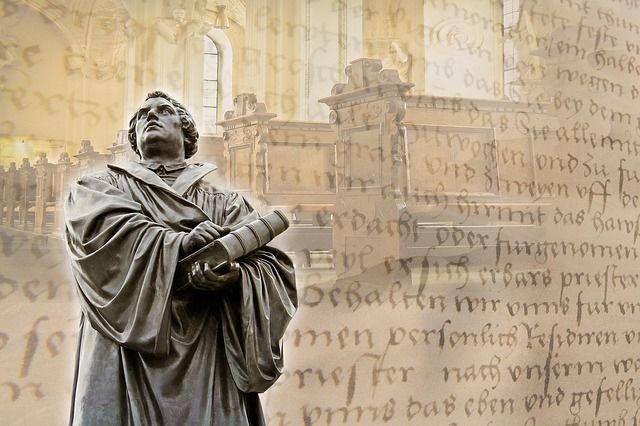 RWSTranslation
Germany
Local time:

18:25



Member (2007)


German to English
+ ...


TOPIC STARTER
| | |
| --- | --- |
| Weiterbildung im Übersetzungsbereich - Ergebnisse der Umfrage | Feb 1, 2017 |
Welche Weiterbildung nutzen Übersetzer und welche würrden Sie gerne nutzen? Erste Ergebnisse der Umfrage liegen vor.
Mehr als die Hälfte der teilnehmenden Übersetzer gibt an, bereits an Weiterbildungen teilgenommen zu haben. Bevorzugt werden dabei die Schulungen für die marktführenden Übersetzungswerkzeuge besucht. Sowohl mit den Schulungen als offene Seminare als auch mit den angebotenen Webinaren sind die Telnehmer überwiegend zufrieden. Allerdings stellen eine erforderliche Anreise sowohl aus zeitlicher als auch aus finanzieller Hinsicht das größte Hemmnis für die Teilnahme an einer Schulung dar.
Problematisch sind auch die Vielzahl der Tools, deren Einsatz gerade von freiberuflichen Übersetzern gefordert wird. Es gibt durchaus Meinungen, die davon ausgehen, dass ein Tool so gut sein muss, dass man es auch ohne Schulung nutzen kann und eigentlich reicht es doch oft auch aus, wenn man die Grundfunktionen beherrscht.
Terminologie ist, zumindest wenn es um Schulungen geht, immer noch ein untergeordnetes Thema. Vielleicht reicht die Nachfrage nach qualitativer Terminologiearbeit nicht, um eine Schulung in diesem Bereich zu rechtfertigen? Wenn es um die gewünschte Schulungstehmen geht, ist Terminologie jedoch weit vorne.
Weitere Ergebnisse und den Report als PDF:
http://www.rws-group.de/de/news/erste-ergebnisse-der-umfrage-zur-weiterbildung-im-uebersetzungsbereich/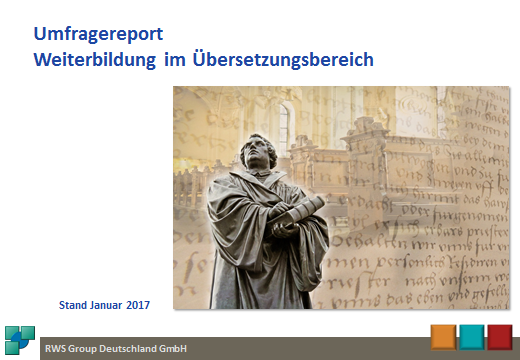 There is no moderator assigned specifically to this forum.
To report site rules violations or get help, please contact
site staff »
Umfrage zur Weiterbildung im Übersetzungsbereich
Protemos translation business management system
Create your account in minutes, and start working! 3-month trial for agencies, and free for freelancers!

The system lets you keep client/vendor database, with contacts and rates, manage projects and assign jobs to vendors, issue invoices, track payments, store and manage project files, generate business reports on turnover profit per client/manager etc.

More info »
SDL Trados Studio 2019 Freelance
The leading translation software used by over 250,000 translators.

SDL Trados Studio 2019 has evolved to bring translators a brand new experience. Designed with user experience at its core, Studio 2019 transforms how new users get up and running, helps experienced users make the most of the powerful features, ensures new

More info »