Two free online summits on Health/Nutrition (starting April 29) and Health/Wellness (starting May 6)
Thread poster: Stephanie Busch
Stephanie Busch

Germany
Local time:

18:10



Member (2010)


English to German
+ ...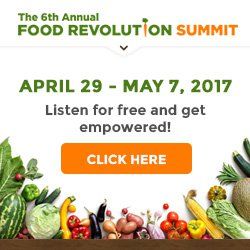 The 6th annual Food Revolution Summit will be held on April 29 - May 7, 2017.

An introductory video and an overview of the speakers and topics can be found here:

www.foodrevolutionsummit.org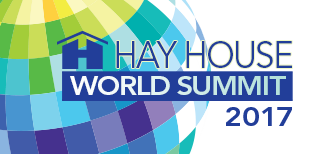 The 5th annual Hay House World Summit will take place on May 6 - May 23, 2017.

An introductory video and the summit schedule can be found here:

www.hayhouseworldsummit.com

www.hayhouseworldsummit.com/schedule

[Bearbeitet am 2017-04-27 09:43 GMT]

[Bearbeitet am 2017-04-27 09:43 GMT]
Tina Vonhof

Canada
Local time:

10:10



Member (2006)


Dutch to English
+ ...

DZiW
Ukraine
English to Russian
+ ...

| | |
| --- | --- |
| an opinionated serious funny sarcasm | Apr 27 |
You believe nutrition is the foundation of good health.

I know it's just not true: although a diet is a factor in a few conditions, but the vast majority of diseases have little to nothing to do with it.


You want delicious food that isn't full of chemicals, pesticides, hormones, antibiotics, or GMOs.

Everything is either organic or nonorganic chemicals, so? According to the standards, the pesticide and antibiotic residue in food supplies is extremely small to pose any alarming health threats to the consumers. Why, I like hormones, including 'naturally organic' herbal hormone-likes, let alone after some 40 years there's still no reliable proves the Great and Terrible Unspeakable "GMO" is really different from "natural mutations", say, the crown gall bacterium strains injecting their cells to plants, which then begin to produce the required compounds.


You want to be lean and energetic, and to avoid getting cancer, diabetes, heart disease, and dementia.

Please, could you be more specific about the scientific definition of such double-talking? In addition, which exactly cancer type(s) "prevention", I wonder? Any PubMed? Even if it's half-true, it's absolutely the Nobel Prize (or better hundreds!)


You want to get past the hype and find out what the data really says about gluten, carbs, sugar, and animal protein.

Of course, but who counts? Shortly, when one's diet is varied and balanced enough, then it's ok, tasty, and no need to worry.


You think that farmers and animals deserve a decent quality of life.

Indeed, farmers are mostly people whereas some people are some animals too, yet I'm not sure they will get along together.


You want to be a positive influence on the people you love.

Already.


You like to shop at farmer's markets or to buy locally grown.

How about a straight-out answer: Do you promote so-called overpriced "green" and "organically grown" foods or there's something else?


You want a healthy planet and stable climate for your grandkids.

Oh, yeah! I still can't believe we did manage to survive that long– cough! How much that Blue Pill? Cough-cough!


You love food!

How did you know?! It's my favorite medicine for hunger–pretty please!

. . .Not coming.
| | | |
| --- | --- | --- |
| | | |
To report site rules violations or get help, contact a site moderator:
You can also contact site staff by
submitting a support request »
Two free online summits on Health/Nutrition (starting April 29) and Health/Wellness (starting May 6)
Wordfast Pro
Translation Memory Software for Any Platform

Exclusive discount for ProZ.com users! Save over 13% when purchasing Wordfast Pro through ProZ.com. Wordfast is the world's #1 provider of platform-independent Translation Memory software. Consistently ranked the most user-friendly and highest value

More info »
Across v6.3
Translation Toolkit and Sales Potential under One Roof

Apart from features that enable you to translate more efficiently, the new Across Translator Edition v6.3 comprises your crossMarket membership. The new online network for Across users assists you in exploring new sales potential and generating revenue.

More info »