Do you know what TRADUSA is?
Thread poster: Cátia Santana
Cátia Santana

Brazil
Local time:

03:21




Member (2016)


English to Portuguese
+ ...

Translators and interpreters brought together in order to seek professional enhancement in healthcare – that's TRADUSA. Learn more about the event that is coming up for the 3rd time in Brazil. You can't miss it! Download the PDF and share with your colleagues > https://goo.gl/L9lK46.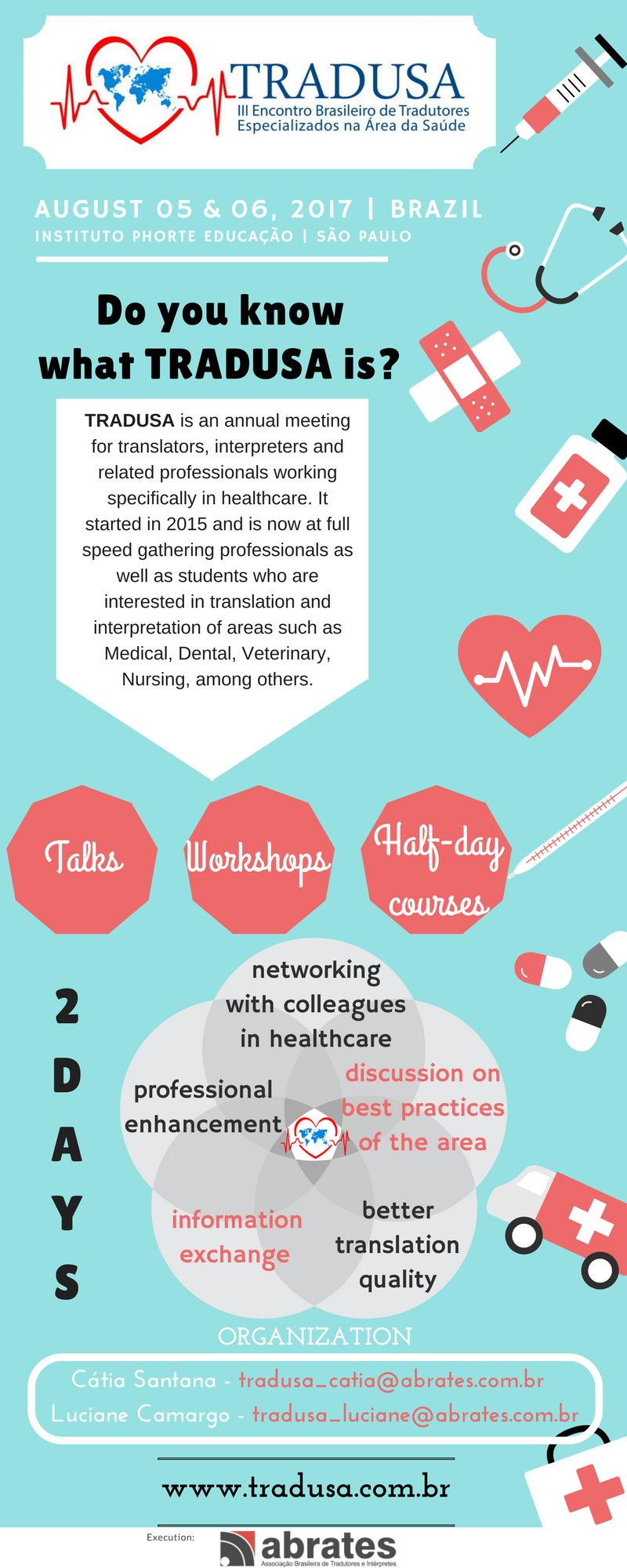 [Editada em 2017-04-13 10:50 GMT]
To report site rules violations or get help, contact a site moderator:
You can also contact site staff by
submitting a support request »
Do you know what TRADUSA is?
WordFinder Unlimited
For clarity and excellence

WordFinder is the leading dictionary service that gives you the words you want anywhere, anytime. Access 260+ dictionaries from the world's leading dictionary publishers in virtually any device. Find the right word anywhere, anytime - online or offline.

More info »
TM-Town
Manage your TMs and Terms ... and boost your translation business

Are you ready for something fresh in the industry? TM-Town is a unique new site for you -- the freelance translator -- to store, manage and share translation memories (TMs) and glossaries...and potentially meet new clients on the basis of your prior work.

More info »