Off topic: A glacier breaking apart
Thread poster: Clarisa Moraña

Clarisa Moraña


Argentina
Local time:

10:47




Member (2002)


English to Spanish
+ ...

Perhaps today, or tomorrow, the glacier Perito Moreno will break apart. I've been there, I think it's one of most beautiful landscapes in Argentina, the huge glacier in white and blue.

I hope this link works so you can see it.

http://www.tn.com.ar/popupclarin.asp?Id_Nota=47887

Regards
Clarisa
Clare Barnes


Sweden
Local time:

14:47


Swedish to English
+ ...


Clarisa Moraña


Argentina
Local time:

10:47




Member (2002)


English to Spanish
+ ...


TOPIC STARTER
| | |
| --- | --- |
| It's something nice! | Mar 14, 2006 |
It happens every four years (but not necessarily: it broke apart two years ago)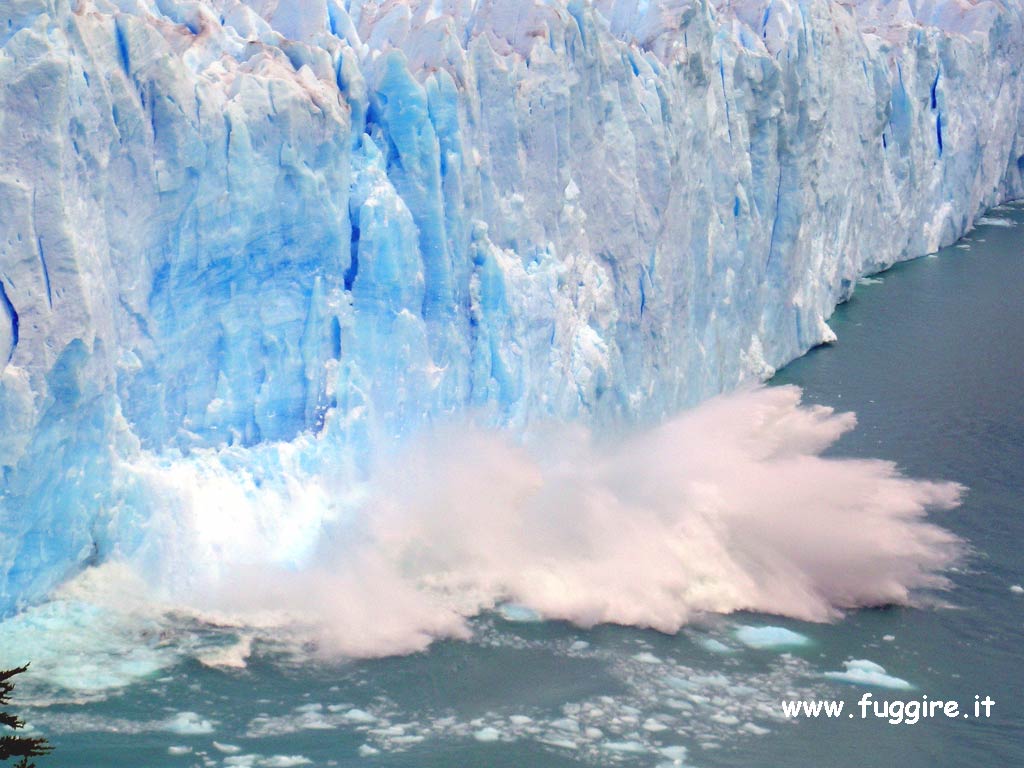 It's a fascinating event, and attracts thousands of turists. The sound of the ice falling down is really impressive!

Here I copy an explanation of the phenomena (taken from http://www.traveladventures.org/continents/southamerica/perito.shtml)

... as the glacier advances every year, periodically the huge ice mass reaches the other side of the lake. When this happens, the natural water flow is blocked, and when the ice mass is strong enough it is able to sustain the pressure exerted by the water in the lake upstream. This has the effect that the water coming down from the Andes mountains cannot continue its flow down to the Atlantic, and instead the level of the water in the lake rises. This process continues until, the pressure of the increasing volume of water becoming too high eventually, the ice dam starts to crack, breaks into pieces and is almost entirely washed away, sending huge icebergs downstream. This process takes around 24 hours. This is a natural happening, and unique in the world
...



[Edited at 2006-03-14 00:10]

RB Translations


Australia
Local time:

00:47


English to Italian
+ ...


Piotr Wargan


Poland
Local time:

14:47


English to Polish
+ ...


Graciela Carlyle


United Kingdom
Local time:

13:47


English to Spanish
+ ...


Özden Arıkan


Germany
Local time:

14:47




Member


English to Turkish
+ ...

To report site rules violations or get help, contact a site moderator:
You can also contact site staff by
submitting a support request »