Pages in topic: [1 2] >
Poll: The place where I live is mostly
Thread poster: ProZ.com Staff
ProZ.com Staff
Local time:

06:36


SITE STAFF
This forum topic is for the discussion of the poll question "The place where I live is mostly".

View the poll results »


Chris S

United Kingdom
Swedish to English
+ ...

Franco Rigoni

Italy


Member (2006)


English to Italian
+ ...

| | |
| --- | --- |
| Italian Alps | Feb 20, 2017 |
Rural! I live in the mountains, but since I work a lot as an interpreter, I have to travel to lots of cities and industrial areas. I prefer getting up early in the morning, travelling to places and going back to a pollution-free area than just living in a very messy place!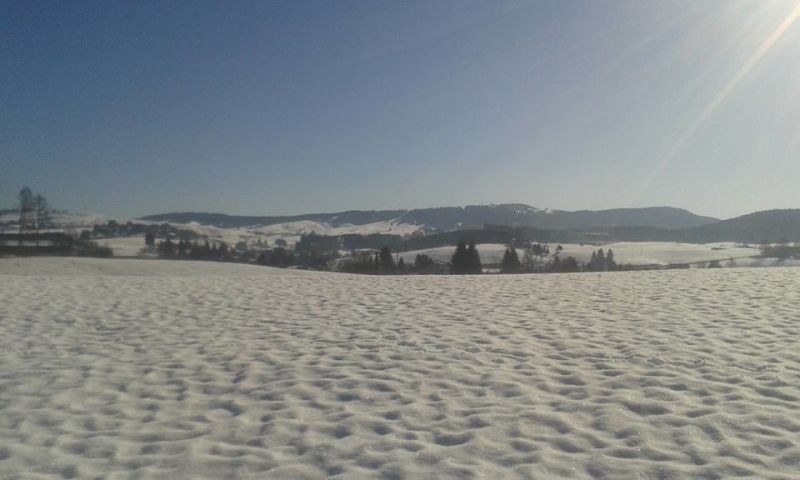 [Modificato alle 2017-02-20 08:30 GMT]
Carina Tschaitschmann
Austria
Local time:

15:36




Member


English to German
+ ...

I live on an organic farm with pigs, horses and a cat (a dog will be added soon) and wouldn't change it for the world. It's a great work-life-balance...working on the computer for a while and then going out for a ride on one of my horses or working in the stable or doing some gardening. I love it
Thayenga

Germany
Local time:

15:36




Member (2009)


English to German
+ ...

neilmac

Spain
Local time:

15:36


Spanish to English
+ ...

The "pueblo" is half an a hour's brisk walk, or 10 minutes downhill cycling away. Except for July and August, most neighbours only come at weekends, so it's usually very peaceful. The only snags are the occasionally dodgy rural wifi connection, and the electricity and water supply are sometimes interrupted due to weather conditions or maintenance, more often than in the city.
Jennifer Forbes

Local time:

14:36




Member (2006)


French to English
+ ...

I live in the middle of a seaside town in the extreme south-west of England (pop. approx. 25,000) and love it. I ticked "urban" although that doesn't properly describe Penzance and the surrounding area (West Cornwall) is distinctly rural.
My office window overlooks a sub-tropical garden with a distant view of Mount's Bay, Newlyn harbour and the hills beyond. Delightful, lucky me!
cuinadelletres
Spain
Local time:

15:36




Member (2010)


German to Spanish
+ ...

| | |
| --- | --- |
| Rural, but perfectly connected | Feb 20, 2017 |
Before the days of Internet, we had to live near the translation agencies, in order to be able to get and deliver our work every morning. Remember floppy disks?
Almost 15 years ago we decided to move away from the expensive and polluted Barcelona area to a small village in Lleida, just 4 km from the capital of the region and the motorway, which still permits us to get to Barcelona in just over an hour if we really need to. All in all, a huge improvement of quality of life! Today we even produce and sell our own organic wine.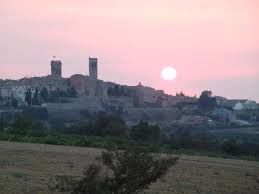 [Edited at 2017-02-20 09:50 GMT]
Muriel Vasconcellos

United States
Local time:

06:36




Member (2003)


Spanish to English
+ ...

| | |
| --- | --- |
| Suburban--sort of | Feb 20, 2017 |
I lived most of my life in strictly urban areas, at the heart of everything, but for the last 13 years I have settled into a special wooded haven that is still only 15 minutes from downtown, the airport, the beach, and the mountains. And only 25 minutes from the Mexican border. It's called Tierrasanta because it was built on the land that belonged to the Misión San Diego de Alcalá. The founding fathers thought it was the best place to be, and I agree with them.
Chie. I

Japan
Local time:

23:36




Member (2013)


English to Japanese
+ ...

Well we have a Disneyland within our prefecture. In order to fiture out this situation, consider the following: If it were an old and historically populated area how do they get to acquire such a huge area for a playground?

Actually Greater Tokyo area is deprived of cultural facilities in itself because they have everything in Tokyo central within 1.5 hour train ride (including bookstore and museum). You get a lot of supermarket to feed your family, but basically this is a bedtown that I was born in and grown up in.
Teresa Borges
Portugal
Local time:

14:36




Member (2007)


English to Portuguese
+ ...

Christine Andersen

Denmark
Local time:

15:36




Member (2003)


Danish to English
+ ...

| | |
| --- | --- |
| Front door in town, back door in the country (sort of) | Feb 20, 2017 |
That was how I used to describe it. The area is largely rural, but strictly, I live in a small town.

Five minutes brisk walk down to the nearest supermarket, ten back (it's uphill and you can't run with heavy shopping!)
About the same distance to the crossroads and what used to be the town's one and only traffic lights. In winter it is a small, sleepy market town with cobbled streets, sea on two sides, harbours for yachts and fishing cutters and a largely disused ferry port. A view across the bay of what go for mountains here, but many of the tourists smile overbearingly...

In summer the main street is packed with tourists and the place aspires to being urban. We have several supermarkets, at least one bank still open, and a large school that collects children from a wide area.

Behind our house is a deep gully where nobody wants to build houses - there is no view of the sea. The local council mows and ploughs it up, so it is not as rural as it used to be... They felled the trees and the anemones and fungi don't have a chance. But it is usable for dog-walking, and there are fine views along the path up the hill.
Ricki Farn
Germany
Local time:

15:36




Member (2005)


English to German

I have the five-digit postcode of the city centre (where a five-digit postcode covers only a few square kilometres), but Klaus Klopf the woodpecker and his (as of last summer) three children are moving into the insulated facades, and Red Squirrel and Brown Squirrel come to my window several times a day to clamour for nuts. Not counting the crows and the magpies (who strictly speaking are crows as well), the blackbirds and the small air traffic, or LBJs. So, urban, I guess?

Sometimes I miss the alternative life I might have lived and didn't, which would have been very very rural, but I would have been dependent on the person with the driving license for every loaf of bread. So, from a practical point of view, urban is fine.



Chris S wrote:

The place where I live is mostly rural, but sometimes a load of houses and factories come to stay and spoil the view for a few days before moving on again



Damn digital nomads, huh?

Edit: now the huge carrion crow (corvus corone) has taken the morning's last walnut meant for the squirrels, dropped it from the garage roof to break it, and carried it back onto the garage roof to eat it there. Brown Squirrel is attacking Magpie over a handful of sunflower seeds. Do I HAVE to share my field of vision with these inner-city hoodlums?

[Edited at 2017-02-20 18:18 GMT]
Julian Holmes

Japan
Local time:

23:36




Member (2011)


Japanese to English

Khaldun Alqaisi
United Arab Emirates
Local time:

18:36




Member (2013)


English to Arabic
+ ...





| | |
| --- | --- |
| Interesting Poll Questions/ I live in very Urban city | Feb 20, 2017 |
Hi,

I live in the capital of the UAE. The Arab State is very developed, Abu Dhabi is often compared to Manhattan in NewYork.

All life amenities are available, a number of shops open 24/7.

Transport means available 24/7.

I like to stay in here very much.

UAE Emirates are bustling metropolitan.
Pages in topic: [1 2] >
To report site rules violations or get help, contact a site moderator:
You can also contact site staff by
submitting a support request »
Poll: The place where I live is mostly
SDL MultiTerm 2019
Guarantee a unified, consistent and high-quality translation with terminology software by the industry leaders.

SDL MultiTerm 2019 allows translators to create one central location to store and manage multilingual terminology, and with SDL MultiTerm Extract 2019 you can automatically create term lists from your existing documentation to save time.

More info »
BaccS – Business Accounting Software
Modern desktop project management for freelance translators

BaccS makes it easy for translators to manage their projects, schedule tasks, create invoices, and view highly customizable reports. User-friendly, ProZ.com integration, community-driven development – a few reasons BaccS is trusted by translators!

More info »