Poll: My favorite dictionary is:
Thread poster: ProZ.com Staff
ProZ.com Staff
Local time:

06:28


SITE STAFF
Angus Stewart

United Kingdom
Local time:

14:28




Member (2011)


French to English
+ ...

With a digital/online dictionary it is possible to include so much data than with a physical/hard copy dictionary, although I still have copies of three of my favourite physical/hard copy dictionaries that I have retained as a back up solution in the event that I should lose my internet connection for an extended period of time.
Muriel Vasconcellos

United States
Local time:

06:28




Member (2003)


Spanish to English
+ ...

| | |
| --- | --- |
| I don't have a favorite | May 20 |
I love them all. I still have a couple hundred hard- and soft-bound dictionaries and many of them are more exhaustive than the ones online. And some don't exist online. On the other hand, there are some wonderful glossaries online that were never published in hardcopy.

Here are some examples of why I may not use the online dictionaries:

The hardcopy version of Roget's thesaurus is deeply indexed by nuances of meaning, taking you directly to what you're trying to say. I find the online version very unsatisfying. I use them both, but I much prefer the hardcopy version.

The online index for consulting Dorland's medical dictionary is so cumbersome that I can find my answer more quickly if I open up the real book.

One has to learn which versions work best in each situation. There's no way of generalizing.
DZiW
Ukraine
English to Russian
+ ...

Teresa Borges
Portugal
Local time:

14:28




Member (2007)


English to Portuguese
+ ...

| | |
| --- | --- |
| I don't have a favorite | May 20 |
I'm very fond of dictionaries. I don't collect them, but many times when I see a dictionary, I can't help buying it. So, over the years, I invested a considerable amount of time and money buying dictionaries. I had many (on the hundreds) but I sold and gave a lot of them away when I moved from Brussels to Lisbon into a smaller apartment, though I still have dozens. I admit that some haven't been touched for years (except to dust them every so often), but it's kind of comfortable having them around like old friends…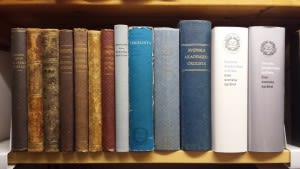 neilmac

Spain
Local time:

15:28


Spanish to English
+ ...

Mario Freitas

Brazil
Local time:

12:28




Member (2014)


English to Portuguese
+ ...

| | |
| --- | --- |
| Digital, no preference | May 21 |
I haven't had paper dicionaries for quite a few years. When I still had them, they were getting dusty and full of spider webs. There is absolutely nothing you can find in a paper dictionary that you won't find in the web ten times faster, and usually a more recent version.
JaneTranslates

Puerto Rico
Local time:

10:28




Member (2005)


Spanish to English
+ ...

To report site rules violations or get help, contact a site moderator:
You can also contact site staff by
submitting a support request »
Poll: My favorite dictionary is:
TM-Town
Manage your TMs and Terms ... and boost your translation business

Are you ready for something fresh in the industry? TM-Town is a unique new site for you -- the freelance translator -- to store, manage and share translation memories (TMs) and glossaries...and potentially meet new clients on the basis of your prior work.

More info »
Déjà Vu X3
Try it, Love it

Find out why Déjà Vu is today the most flexible, customizable and user-friendly tool on the market. See the brand new features in action: *Completely redesigned user interface *Live Preview *Inline spell checking *Inline

More info »