General fields, detailed fields, oh my
Thread poster: Lincoln Hui

Lincoln Hui


Hong Kong
Local time:

00:19




Member


Chinese to English
+ ...

Dear ProZ,

What sort of chemical substances were you inhaling when you did this, or are you having high school students design your website again?

I mean seriously, let's set aside the inexplicable/unthinkable/inadvisable/disgusting act of implementing this unannounced, did you seriously think that what you're doing here is something that 1. makes even the slightest sense, and 2. is comprehensible?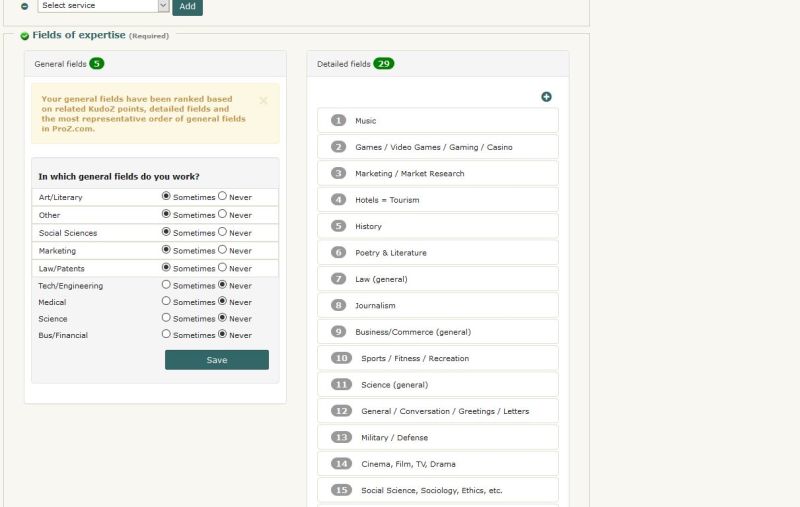 [Edited at 2018-07-18 19:35 GMT]

Lincoln Hui


Hong Kong
Local time:

00:19




Member


Chinese to English
+ ...


TOPIC STARTER
| | |
| --- | --- |
| For even more giggles | Jul 18, 2018 |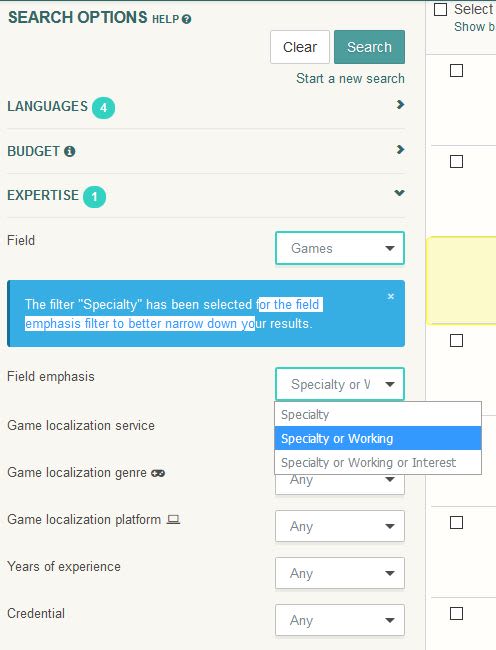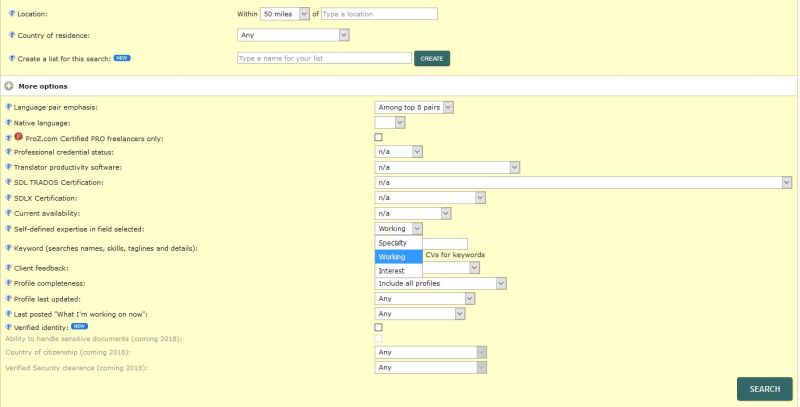 Hey ProZ, I have family members in social work, if your left hand and right hand are not on speaking terms with each other, I would be happy to refer you to mediation services, maybe relationship therapy? Because it looks like your right hand took out the family's life savings and put all of it into South Sea stocks, without telling the left hand.

Oh and while you're at it, could you kindly stop misrepresenting your ProZ Find (alpha) as the only search option? Here are two options on what it can reasonably look like, not your current version that hides the classic option under "Directories", giving the impression that ProZ Find (alpha) is the only way to search for translators:

Version A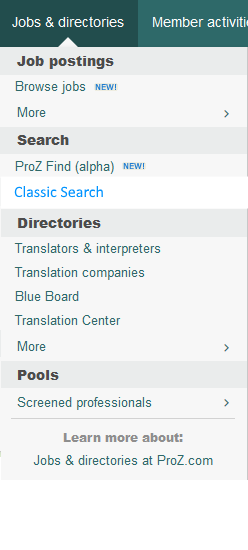 Version B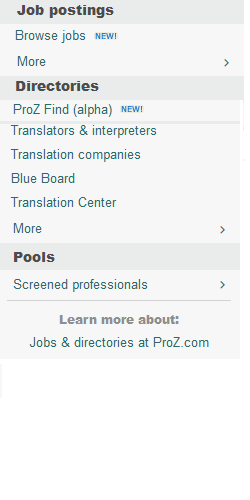 Yes, I know people are more likely to listen when you are nice and unsarcastic. No, I am not in the business of rewarding my kid every time he or she does not urinate in public.

[Edited at 2018-07-18 19:53 GMT]

[Edited at 2018-07-18 19:54 GMT]

Daniel Frisano


Italy
Local time:

17:19




Member (2008)


English to Italian
+ ...


Katalin Horváth McClure


United States
Local time:

11:19




Member (2002)


English to Hungarian
+ ...

To report site rules violations or get help, contact a site moderator:
You can also contact site staff by
submitting a support request »
General fields, detailed fields, oh my
TM-Town
Manage your TMs and Terms ... and boost your translation business

Are you ready for something fresh in the industry? TM-Town is a unique new site for you -- the freelance translator -- to store, manage and share translation memories (TMs) and glossaries...and potentially meet new clients on the basis of your prior work.

More info »
SDL Trados Business Manager Lite
Create customer quotes and invoices from within SDL Trados Studio

SDL Trados Business Manager Lite helps to simplify and speed up some of the daily tasks, such as invoicing and reporting, associated with running your freelance translation business.

More info »