Proz.com feature - Get your identity verified
Thread poster: Nelly Keavney
Nelly Keavney
United Kingdom
Local time:

10:36



Member (2017)


Bulgarian to English
+ ...

Nelly Keavney wrote:

Hi all,

I am just wondering if you have noticed this new field called "Get your identity verified" on your Proz profile.

Is anyone aware whether this is a new process we have to undertake?

Thank you,

Nelly



I don't see it on my profile. Where exactly does it appear?
Nelly Keavney
United Kingdom
Local time:

10:36



Member (2017)


Bulgarian to English
+ ...


TOPIC STARTER

Kay Denney

France
Local time:

11:36



Member (Apr 2018)


French to English

| | |
| --- | --- |
| you're already a member! | May 2 |
Tom in London wrote:
Thanks Nelly
I see it now. I have no idea what it means or why it's necessary, but I clicked on the link anyway and provided the information required, only to be informed that I had done it already. I have no recollection of it. See attached image.
Does anyone know what this is about?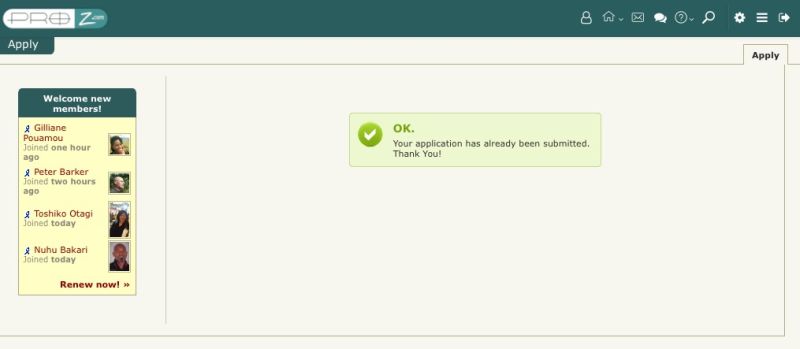 Having been through this just recently, I clicked to have my identity verified.
The first method is to become a member and pay with your credit card or PayPal. Since you're already a member, presumably Proz already knows who you are.

It's a bit misleading the way it's presented is all.
Kevin Fulton

United States
Local time:

05:36


German to English

| | |
| --- | --- |
| Identifies non-paying members | May 2 |
Non-paying members have to wait before their comments are vetted. Although I've been a visitor for almost as long as Proz has been around, I had to wait for the moderators to get around to approving my posts. I paid a small fee via credit card to legitimize my identity.
To report site rules violations or get help, contact a site moderator:
You can also contact site staff by
submitting a support request »
Proz.com feature - Get your identity verified
WordFinder Unlimited
For clarity and excellence

WordFinder is the leading dictionary service that gives you the words you want anywhere, anytime. Access 260+ dictionaries from the world's leading dictionary publishers in virtually any device. Find the right word anywhere, anytime - online or offline.

More info »
memoQ translator pro
Kilgray's memoQ is the world's fastest developing integrated localization & translation environment rendering you more productive and efficient.

With our advanced file filters, unlimited language and advanced file support, memoQ translator pro has been designed for translators and reviewers who work on their own, with other translators or in team-based translation projects.

More info »