How to convert TStream format files "LWO" into SDL Studio?
Thread poster: Wioletta Szwaracka
Wioletta Szwaracka
Local time:

14:22


English to Polish
+ ...

Michael Beijer

United Kingdom
Local time:

13:22




Member (2009)


Dutch to English
+ ...

Adrien Esparron
Local time:

14:22




Member (2007)


German to French
+ ...

Wioletta Szwaracka wrote:

I like working in SDL Trados , it's is my favorite software, and I would like to have a choice to work in any other tools or in my favorite one. So maybe some of you knows how to manage it?

Thanks,
Wiola





The title of your post is : "How to convert TStream format files "LWO" into SDL Studio?"

So let's try to answer and to see why it's not very useful.

The LWO format is intended to work with the Tstream Editor (a very unknown tool used by very few translation professionals). Just type Tstream Editor in your search engine and you will see what's about.

The Tstream Editor interface looks like the following (from the User's Guide):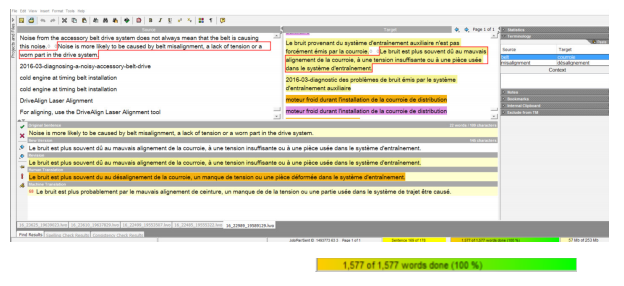 When opening the LWO file in Tstream Editor, the left column is the original text (to be translated) and the right column is for the translation (like in Studio and other tools).

Nothing else to do, just translate, save and retrun the translated LWO file.

But if you really want to work with another tool, what for because you certainly have to return a LWO file (is that right?), you just have to know that a LWO file is like a ZIP file and you can open it with a dedicated tool (here with 7-Zip):





A LES file is an XML file :





So, if you know how to deal with XML files in Studio, why not try it ? I have no experience with such proceedings.

Normally, you could also open the LES file directly in MS Word, but when I tried it I had some error message (I think it's not very complicated to solve this issue):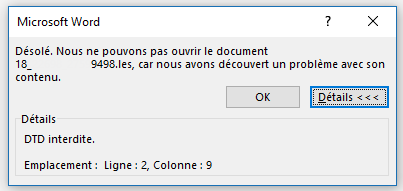 but it worked with OpenOffice without warning. You just then save the file in a format confortable for Studio.

Another, sometimes very useful and quick, solution is to select all the left column text and paste it in a new empty MS Word doc.

But once again I am convinced that it is useless to try to translate outside the dedicated tool (Tstream Editor), unless the client does not want a LWO file in return.

Hope this helps!



[Modifié le 2018-08-30 13:38 GMT]
To report site rules violations or get help, contact a site moderator:
You can also contact site staff by
submitting a support request »
How to convert TStream format files "LWO" into SDL Studio?
PerfectIt consistency checker
Faster Checking, Greater Accuracy

PerfectIt helps deliver error-free documents. It improves consistency, ensures quality and helps to enforce style guides. It's a powerful tool for pro users, and comes with the assurance of a 30-day money back guarantee.

More info »
memoQ translator pro
Kilgray's memoQ is the world's fastest developing integrated localization & translation environment rendering you more productive and efficient.

With our advanced file filters, unlimited language and advanced file support, memoQ translator pro has been designed for translators and reviewers who work on their own, with other translators or in team-based translation projects.

More info »