Translation Office 3000 3D Released
Thread poster: Volodymyr Pedchenko
Volodymyr Pedchenko
Local time:

21:19


English to Ukrainian
+ ...

Hello everyone!

It is a pleasure to be in your company for over 20 years. Thank you for all the feedback we have received over the years and during the beta-testing of 3D Version.

Meet new Translation Office 3000 3D!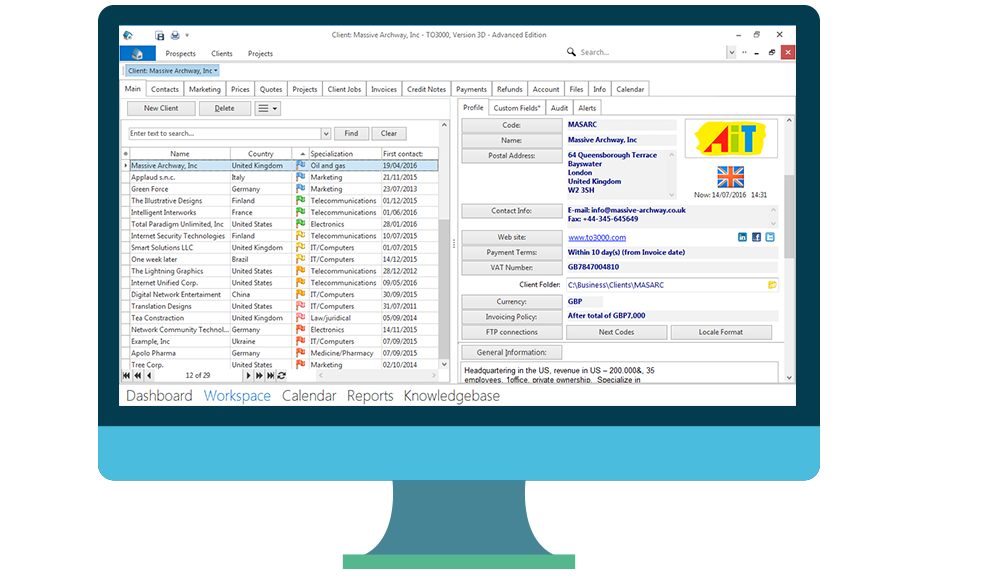 - Global Search functionality - you can search in all the data you have in the program

- Dashboard - no fancy images but just key numbers you need, e.g. the number of overdue invoices, or open client jobs. In one click you can jump to the relevant data filtered in the way you want.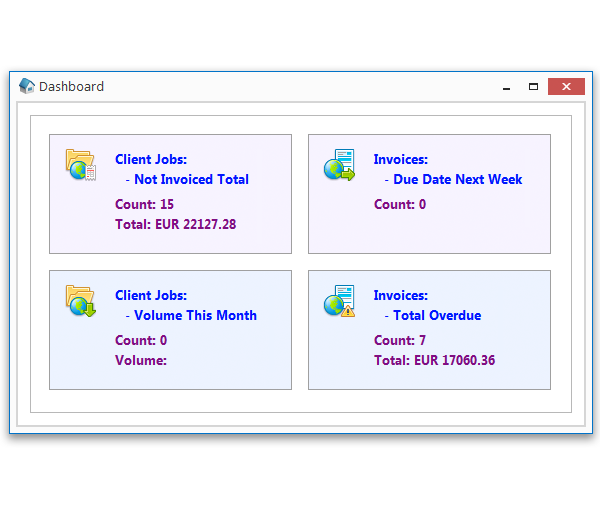 - New Reports - And here you can add all the creativity you may have missed in the previous point; TO3000 Report Engine is reliable and extensible;

- Credit Notes and Refunds - that was a tough functionality we have struggled a lot to make it right. We do hope this time it will be convenient to use by all the translators.

- Prospects - many translators have asked us to clearly separate the companies, which are just prospective clients, and the companies, which generate work. Done.

- 3D Reports - you can now quickly view all your data in what programmers call OLAP cube, and in simple words, it's just BigData everyone is talking about in recent decade inside Translation Office 3000.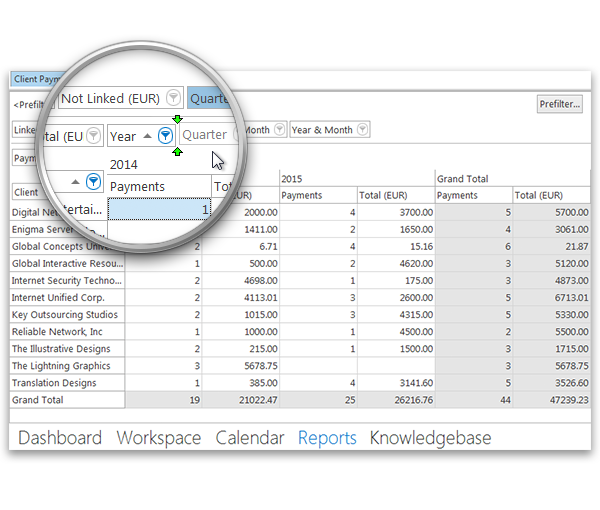 - Email - now you can send your invoices directly from Translation Office 3000 using customizable templates. We know it's hard to fit everyone's workflow but at the moment the best option is to use IMAP protocol so that sent mail is displayed both in your regular e-mail client and in TO3000 logs.

- Knowledgebase - a place to keep your CVs, translation memories, dictionaries, glossaries and everything else neat and organized.

- Modern interface. The world around us has changed and so TO3000 did.

You are welcome to download the new version at the http://www.translator3000.com/ web-site.
Currently time-limited promotion is available with discount coupon code 3DRelease. Feedback, comments, and suggestions are always welcome.

[Edited at 2017-05-25 14:08 GMT]

[Edited at 2017-05-25 14:14 GMT]
Volodymyr Pedchenko
Local time:

21:19


English to Ukrainian
+ ...


TOPIC STARTER
To report site rules violations or get help, contact a site moderator:
You can also contact site staff by
submitting a support request »
Translation Office 3000 3D Released
BaccS – Business Accounting Software
Modern desktop project management for freelance translators

BaccS makes it easy for translators to manage their projects, schedule tasks, create invoices, and view highly customizable reports. User-friendly, ProZ.com integration, community-driven development – a few reasons BaccS is trusted by translators!

More info »
memoQ translator pro
Kilgray's memoQ is the world's fastest developing integrated localization & translation environment rendering you more productive and efficient.

With our advanced file filters, unlimited language and advanced file support, memoQ translator pro has been designed for translators and reviewers who work on their own, with other translators or in team-based translation projects.

More info »