Hamza Foziljonov wrote:
Dear colleagues,
I am one of those who is tired of keeping glossaries in Excel or Google Sheets.
- These tools are too heavy to work with
- Adding new terms requires much effort
- Searching across multiple sheets or files is too time-consuming and sometimes ineffective
- Real-time collaboration is inconvenient, permission management rules do not meet our needs
- Integration with online and offline CAT tools is impossible
That's why I am working on to build an
online glossary management tool
, and I would like to get some feedback from translators.
I can share a screenshot so that you can imagine what it looks like.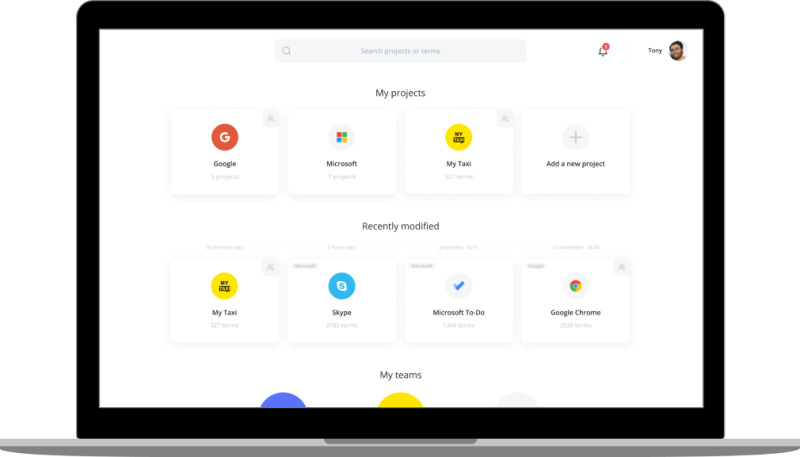 Can you please donate a minute to fill in the following survey:
https://uzeconomist.typeform.com/to/HWVC1z
The online tool is going to be a single dashboard to manage all your glossaries, adding and searching terms across all projects will be super easy, and you can share your glossaries with your team members (different access types: view, edit, suggest, etc.)
Thank you,
Hamza